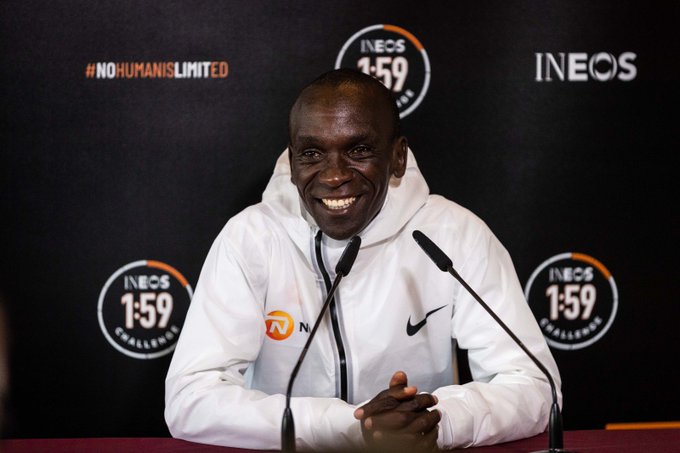 Ahead of his historic marathon in Vienna, the legendary Eliud Kipchoge took time to speak to and answer a number of questions from journalists in Austria.
Kipchoge is looking to become the first man on earth to run a Marathon in less than 2 hours in what has been dubbed the #INEOS159 Challenge.
The Marathon will take place on Saturday, October 12 with the organizers set to confirm the exact time for the race on Friday.
Below Were the Sentiments of Kipchoge Ahead of the Race: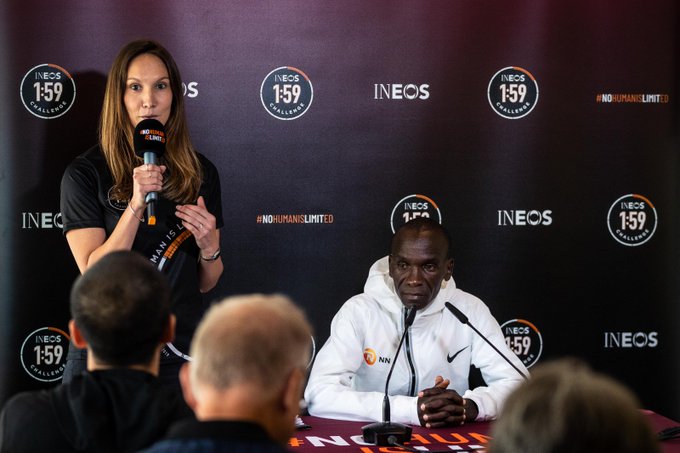 1. How are you handling the pressure?
The pressure is everywhere in this world so long as you're a human being. I'm handling it by staying as calm as possible. It means a lot to my country and Africa. No one sets the limit in life. It's all in the mind.
2. What do you think about the Vienna course?
I think it's okay. We have orange lines that will be guiding me and my pacesetters.
3. What is the prize money in Vienna?
I'm running to make history, to sell #NoHumanIsLimited and inspire over 3 billion people. It's not about money but changing the lives of people.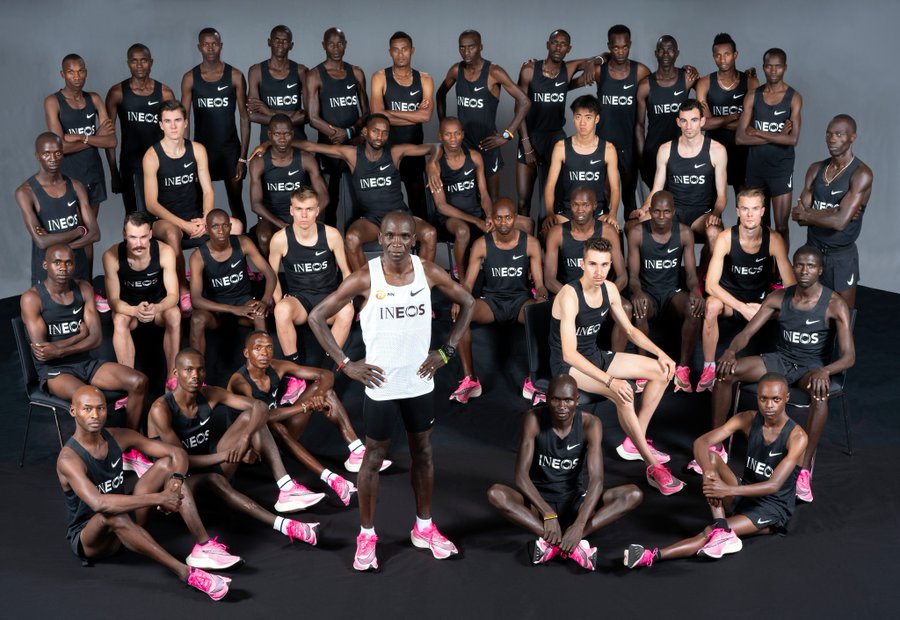 4. You're always optimistic before a big race but today you appear more confident. Why this difference?
To run in Berlin and Vienna are two different things. Berlin is running and breaking a world record. Vienna is running and making history. Just like the first man to go to the moon.
5. How is your preparation different and what has changed ahead of the INEOS challenge?
The only difference in the INEOS challenge is the mental aspect. I'm enjoying huge experience from 2017 when I missed to beat the two-hour barrier with 26 seconds.
6. Many perceive this to be a physical challenge but what about the mental aspect?
Physicality and the mentality go hand in hand, if one is missing, you're bound to fail. It's all about your conscience.
7. Why did you and the team choose Vienna?
Vienna is a sporting city. The course in Vienna is flat, fast. One enjoys a natural environment.
8. When did the idea to break the 2hour mark in a marathon come to your mind?
All of us were babies at some point. When I grew and started running marathons, I thought of breaking records. That is how the idea came up in 2016 after the Rio Olympics.
9. Which will be the most critical point in the race on Saturday?
All factors including the weather, fans, mentality, pacemakers will be crucial.
10. Have you talked to your pacemakers?
I have talked to them and they are eager to do a good job. They're capable of doing it. All is well.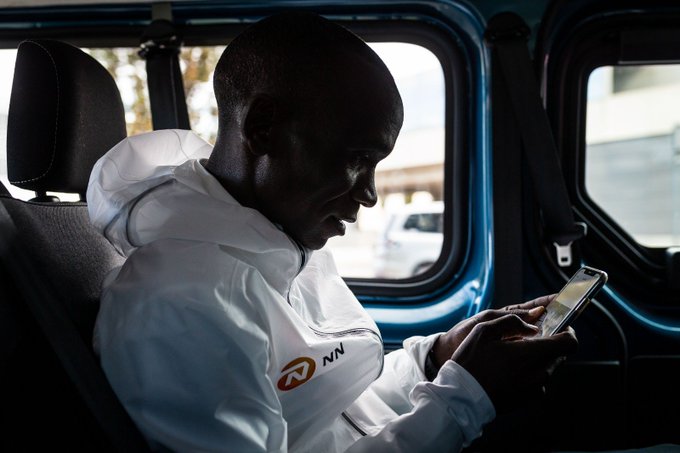 11. You almost lost your record recently in the Berlin Marathon. What was your reaction?
If you want to enjoy sports, be ready to accept defeat. If Kenenisa actually ran in 2 hours, I would have accepted and that is the only way to enjoy the sport.
12. If you will break the two-hour barrier, will it help to break in a normal marathon race?
Let us cross the bridge when we reach there. One step at a time.
13. How will you communicate with your pacemakers?
Communication will be flowing easily because we are friends and sportsmen in general.
14. How will your life change after Saturday?
My life will change and everybody will change too. Millions will be inspired around the world.
15. What do you say about critics before this race?
The law of nature cannot allow all human beings to think in one direction. I'm doing this just to inspire everybody and to send the message that no one is limited. I respect everyone's' thoughts.
16. Your family is in Vienna, what does it mean to you?
It means a lot to me for them to be part of history.
17. Which will be the most difficult part/section of the race on Saturday?
All parts will be critical to help me break the barrier.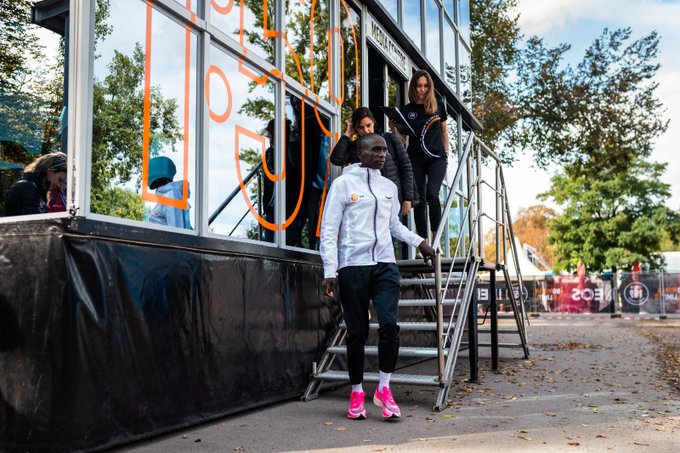 18. What happens if you don't break the 2-hour barrier?
This race is like life… if you're down today, the solution is not to hang yourself. You get up and focus on the next day. I hope all will be well on Saturday. I will accept anything that happens on that day.
19. What are you afraid of before the race?
In this world, nothing is 100 per cent. I can assure you that I'm calm and waiting for Saturday.
20. How huge is this challenge for Kenyans
I'm getting a lot of support from Kenya, Government, institutions, Kenyans in general and of course all over the world.
21. Will you retire after breaking the two-hour mark?
This is definitely not my last marathon. That I can assure you.