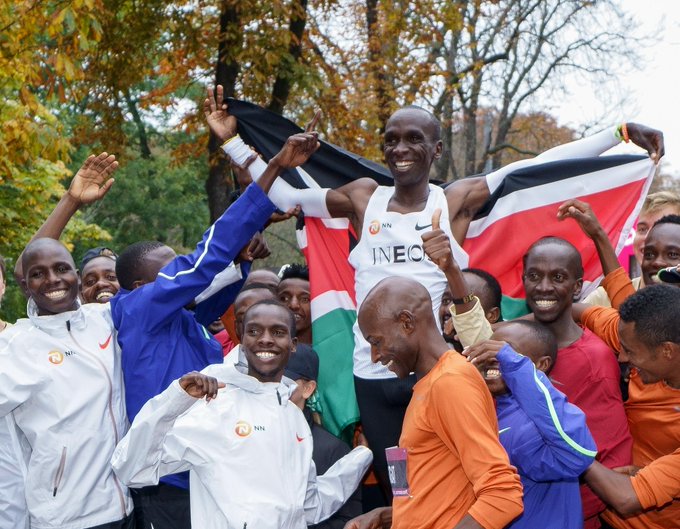 Kenya's Eliud Kipchoge has continued to get congratulatory messages from various personalites across the world.
Kipchoge has caught the attention of world leaders, football stars and various celebrities following his exploits in Vienna Austria during the INEOS 159 Challenge.
The world's greatest Marathoner became the first human in history to run a marathon in less than 2 hours, a fete that has also caught the attention of former USA President Barack Obama.
Well, Obama has also appreciated another Kenyan, Brigid Kosgei who created another Sporting history in Chicago by breaking a 16 Year year record in Women's Marathon.
Brigid became the new women's world marathon record holder. She achieved the feat in 2 hours, 14 minutes and 04 seconds.
Her feat saw here ease Britain's Paula Radcliffe time of 2:15:25 set on April 13, 2003 in London.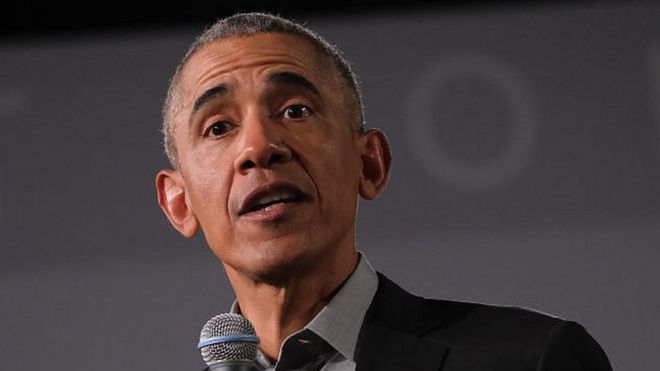 "Yesterday, marathoner Eliud Kipchoge became the first ever to break two hours. Today in Chicago, Brigid Kosgei set a new women's world record. Staggering achievements on their own, they're also remarkable examples of humanity's ability to endure—and keep raising the bar," Said Obama on Sunday after Brigid's achievements in Chicago.
Responding to Obama, Eliud Kipchoge thanked the former President for his special words. The Olympic Champion also revealed that it would be an honour to meet with Obama to discuss how running can help improve the world.
"Dear Mr. Obama, Thank you for your special words. In life we hope to inspire others. Thank you for inspiring me. It would be my greatest honour if we could meet, and discuss how we can make this world a running world. As a running world is a peaceful world," Said Kipchoge.
Kenyans are eagerly waiting for the return of King Kipchoge with many already planning on how to give him a heroic welcome.
On his future plans, Kipchoge revealed that he will take a well deserved rest before deciding on which races to take part in. This all but confirms that the Marathoner will not hang his boots anytime soon. He was speaking to his fans around the world through a question and answer segment on his official Facebook Page.