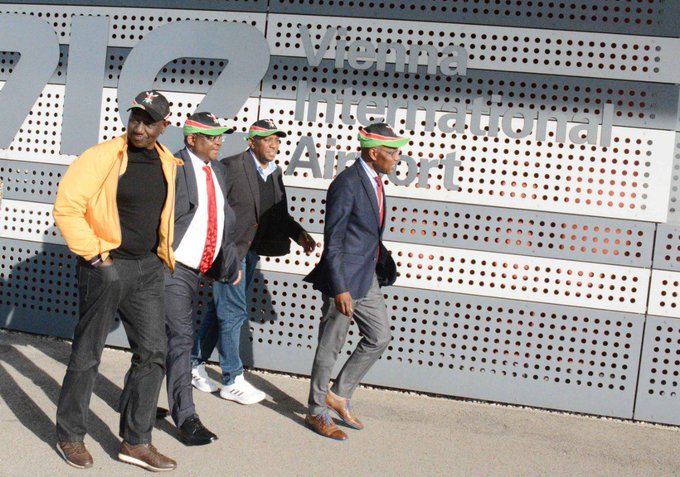 Deputy President William Ruto has landed in Vienna, Austria ahead of the much hyped #INEOS159 Challenge that will see Kenya's Eliud Kipchoge compete against time as he looks forward to becoming the first man in history to run a marathon in less than 2 hours.
Organizers of the INEOS Challenge confirmed on Friday that the sub two-hour Marathon will start at 9:15am on Saturday Kenyan Time in Prater park, a landmark part of the Vienna City.
Ahead of the race, Kipchoge will have Millions of people across the world cheering for him as he aims to promote the 'No Human is Limited' Narrative. One of those people will be Deputy President William Ruto who landed in Vienna in the company of Sports PS Kirimi Kaberia.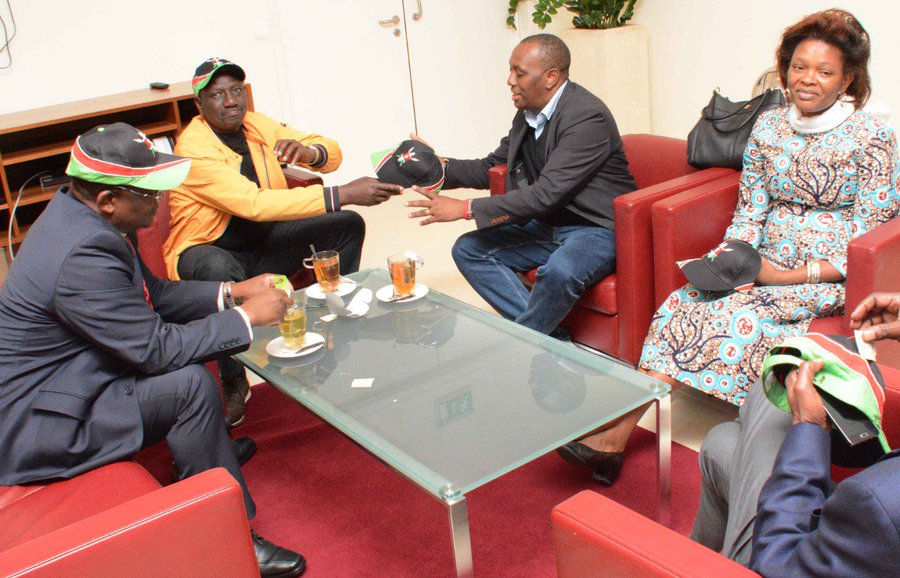 "Just landed in Vienna for the historic Eliud Kipchoge No human is limited 1.59 challenge with the goodwill, support and prayers of all Kenyans. This is a moment like no other in the history of sports. Eliud Kipchoge will be racing against time," Said Ruto Upon Landing in Vienna.
DP Ruto stated that the Legendary is already a winner for trying to redefine the parameters of Athletics.
"When Eliud Kipchoge turns up at the starting point tomorrow morning for his herculean attempt to redefine the parameters of athletics, he would already have won; he will have proven his point and made a statement of significance to the world," Added Ruto.
This enigma is not running to compete with anyone; Kipchoge's race encompasses more momentous stakes; an affirmation of his preparation, discipline, endurance, philosophy and values.
Eliud Kipchoge makes clear that if we apply ourselves, we can change the world. His running declares that we are not too small to make a difference.
We are thus on the verge of witnessing with our own eyes evidence that no human is limited.
For us in Kenya, this race echoes the faith of our ancestors who resisted colonial domination, our founding leaders who won our independence and our generation who continue the struggle to escape the artificial limits of inequality, exclusion and injustice.
An inspired nation will be with Kipchoge, step by step, until that time when he breaks that barrier. All the best Eliud Kipchoge," The DP Concluded.