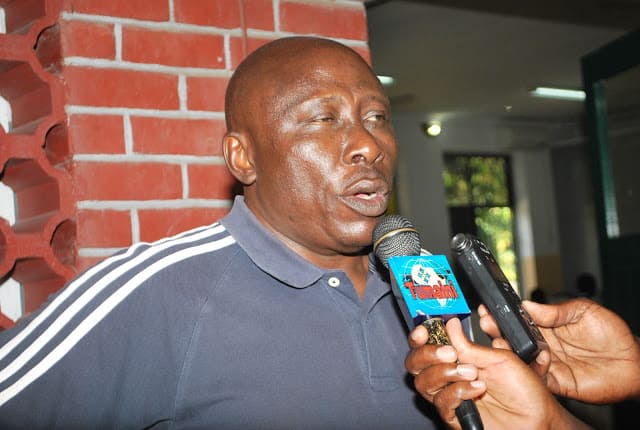 Are KPL Side AFC Leopards the Kenyan Version of Benfica Football Club?
Ingwe have been waiting for a KPL title since 1998 with all the efforts of the team to get back to the pinnacle of Kenyan Football proving futile.
AFC Leopards apparently carry a curse from their former coach, Sunday Kayuni who was unceremoniously sacked from his position back in 1998.
This is also the case with Portuguese side Benfica who have been waiting for a European title since 1962 when the club was allegedly cursed by the then head coach Bela Guttman.
It has now been over 50 years since coach Guttman stormed out and the club has failed in every single one of its subsequent European title clashes.
Well, while Benfica have had to make do with their alleged curse, Kenyan Side AFC Leopards seem to have grown tired of having to endure failure year in, year out and have therefore embarked on a journey to revive their fortunes and save themselves from Kayuni's curse.
According to Goal, Ingwe have reached out at Sunday Kayuni, the man who a few days ago claimed to have cursed the team.
Kayuni claimed that Ingwe will never win the Kenya Premier League title, a fete they last achieved when he was the one incharge at the den.
Kayuni's wrath towards AFC Leopards was informed by the fact that he was fired by the then-chairman, the late Francis Chahonyo.
"I indeed cursed AFC Leopards and they will never win the KPL title again. Even if they sign Jose Mourinho or Pep Guardiola, they will not win the league,"
"I was fired like a dog and chased away and the pain I went through during that period was very hard to take. It was very unfortunate all this happened after I had helped the team to win the title and it will remain their only title," Said Kayuni during a past interview with Goal.
He has however given AFC Leopards a way out from their current woes. Kayuni claimed that if AFC Leopards wants to go back to it's glorious days, they should offer him an apology and pay him his remaining dues dating back to 1998.
The Leopards management led by Interim Chairman Dan Shikanda have reached out to Kayuni in a bid to try and iron out the differences between them.
Kayuni accepted to meet with Shikanda when he visit's Kenya in two weeks.
"I will be in Kenya in two weeks and will make sure I meet with you before I return to Tanzania," Said Kayuni.
Will Ingwe finally get back to winning ways should it burry the hatchet with coach Kayuni?
The Club has been working round the clock in the transfer window to help revive their fortunes heading into next season.
Ingwe have already landed the services of Uganda Cranes keeper Benjamin Ochan, Nzoia Sugar striker Hansel Ochieng and Burundian midfielder Tresor Ndikumana.
The Club is also closing in on Sony Sugar FC's defender Robert Ayala.