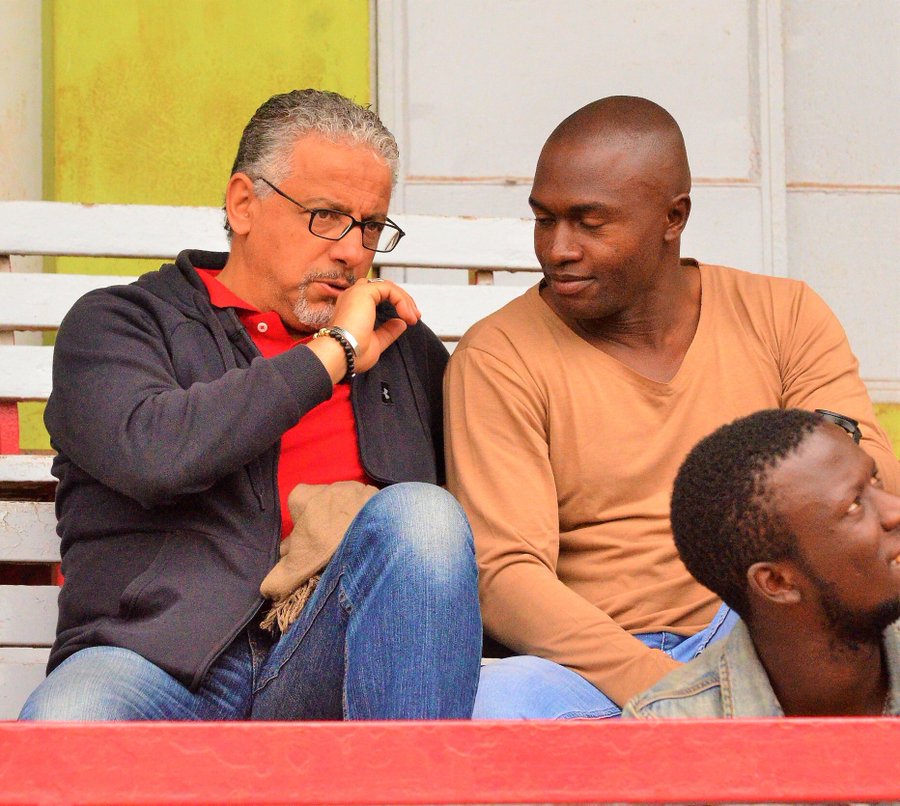 News that former Harambee Stars head coach Adel Amrouche is in the country were met by mixed reactions by football fans across various social media circles.
Speculations began trickling in as to why the 51 year old Algerian is in the country.
A Section of football fans even hinted that he could have been brought on board by Champions Gor Mahia to take over from Hassan Oktay who is currently on leave.
Coach Oktay flew to Turkey to take care of some family issues.
Well, Amrouche has cleared the air on the same. The Algerian born coach has said that he is not in the Kenya to take over the reigns of power at Gor Mahia.
He has confirmed that he is in Kenya to visit a number of friends and that he was on transit but decided to stay longer.
"I am just here to visit my friends; football makes you friends and I have my former players here, coaches and many more that we had good memories with. Kenya is also my country and I was in transit and decided to stay longer," he told Soka.
Adel has stated that he met with Coach Oktay on Tuesday and they infact shared a meal.
"I was with the Gor Mahia coach yesterday(On Tuesday); he invited me for a meal and I am not the person to take someone's job behind him. Furthermore, I am not interested in working in Kenya at least for now," Said Amrouche as quoted by Soka.
Amrouche was speaking at the Ruaraka grounds where he went to watch a preseason friendly between Tusker FC and Ulinzi Stars, a match the brewers won 2-1.
The former USM Algers coach wished Kenyan football powerhouses Gor Mahia and their rivals AFC Leopards all the best as they head to the new season.
He noted that Ingwe's stability is crucial for the growth of football in the Country.
"I love Kenya and support Kenya in everything but at the moment I have other projects. I wish Gor Mahia the best and for my friend Dr. Shikanda at AFC Leopards I wish him stability because when these two sides are stable, Kenyan football becomes stable," he added.