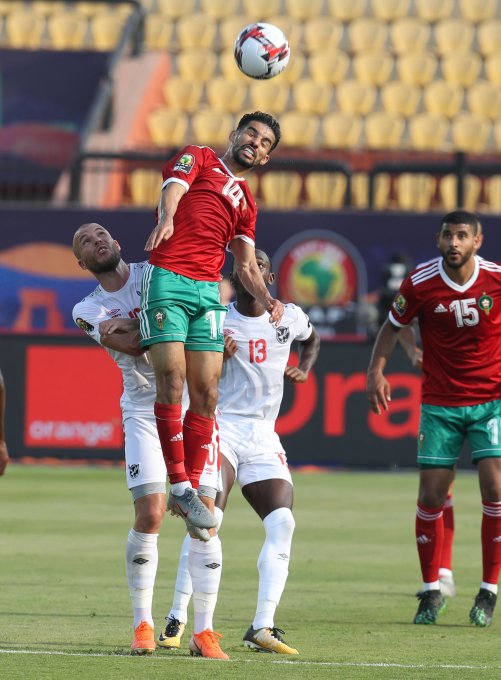 Namibia Started her African Cup of Nations Campaign on a wrong note when a Itamunua Keimune own goal helped the Atlas Lions of Morocco bag a 1-0 win at the Al Salam Stadium in Cairo.
The Nambian Brave Warriors were well on course to collect a valuable point against one of the tournament's favourites, but Keimune headed the ball into his own net with only two minutes left on the clock as he tried to defend a Hakim Ziyech free-kick.
Namibia gave a star studded Moroccon side a hard time before an error from Keimune turned costly.
Morocco dominated the match in terms of possession and shots on goal but could not break a resolute Nambia Defence.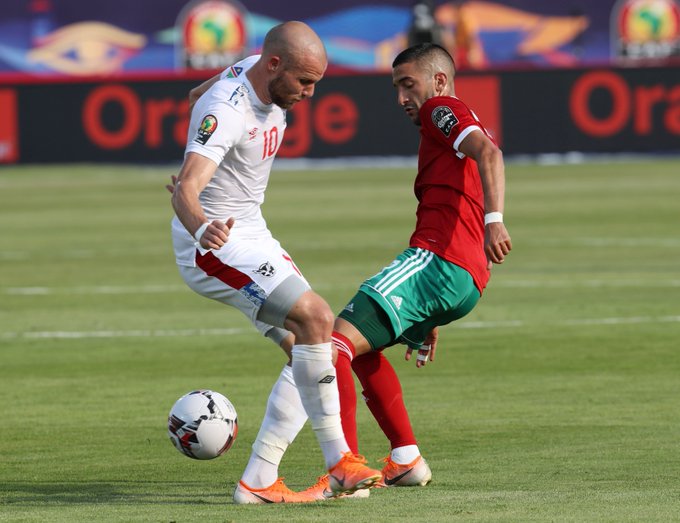 After the Match, Morocco' head coach Herve Renard admitted that Namibia was a tough opponent but warned the other teams they are yet to face.
"I salute Namibia coach on his team's performance. We faced an expected challenge and it was tough to keep the rhythm because of the hot atmosphere that will cause trouble to all teams. First game is always tough and what happened today proves this. We face Cote d'Ivoire next and we have to get ready for that important match," Said Renard.
Zambian Coach Ricardo Manetti on the other hand admitted that his team are the underdogs in a group he referred to as the group of death.
The Coach said that Zambia will play an important role in determining the fate of their Group.
"We play in the group of death and we are the underdogs, but I am proud of what we have done today. Most of my players play in domestic league. I'm disappointed that we didn't get at least a point because we deserved a draw. We will play an important role in determining the fate of this group. Morocco is a very strong team and they are favorites for the title," Said Ricardo.