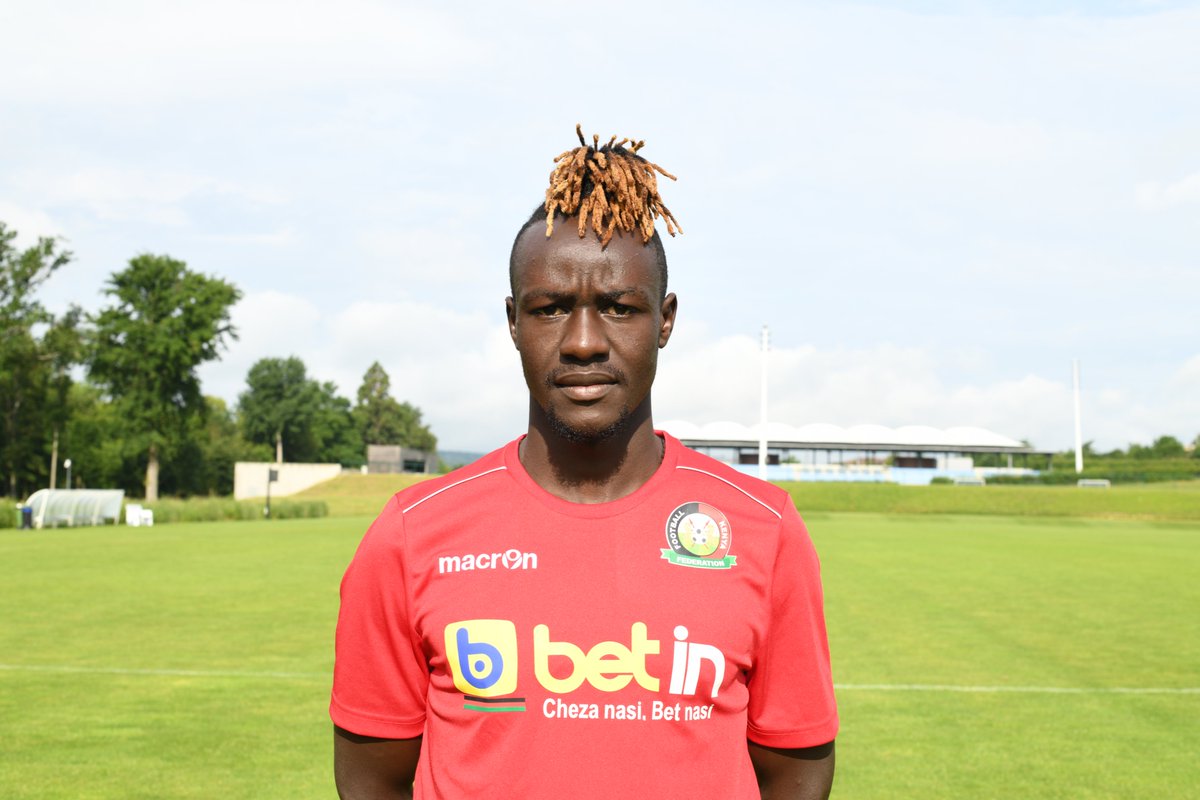 2009 KPL Champions Sofapaka have decried the manner with which a senior Football Kenya Federation Official is working round the clock to see their Striker, John Avire shift base to Egypt.
Avire is reportedly on his way to the Arab Nation and has even got a Visa courtesy of the FKF official who has since been identified as Robert Muthomi.
The FKF CEO is allegedly working as an agent for Avire despite being a senior football administrator.
According to Sofapaka's president Elly Kalekwa, Muthomi has been acting as an agent for Avire and has helped him seal a move to a heavily loaded Egyptian side who are willing to do anything to land the young foward.
Avire who recently represented Kenya at the Africa Cup of Nations in Egypt is yet to link up with the rest of the Sofapaka squad for Pre-season. He has infact asked the club to let him go as he searches for greener pastures.
"Muthomi is secretly acting as an agent for Avire by trying to facilitate his move to join a club in Egypt without our blessings. That is illegal and considered as tapping because as far as we are concerned, Avire still has a contract with Sofapaka," Said President Elly Kalekwa as quoted by the People Daily.
"The federation through the CEO has already wrote a letter to the Egyptian embassy, to facilitate Avire's visa before he travels to Cairo for transfer talks and we have not been informed,"he added.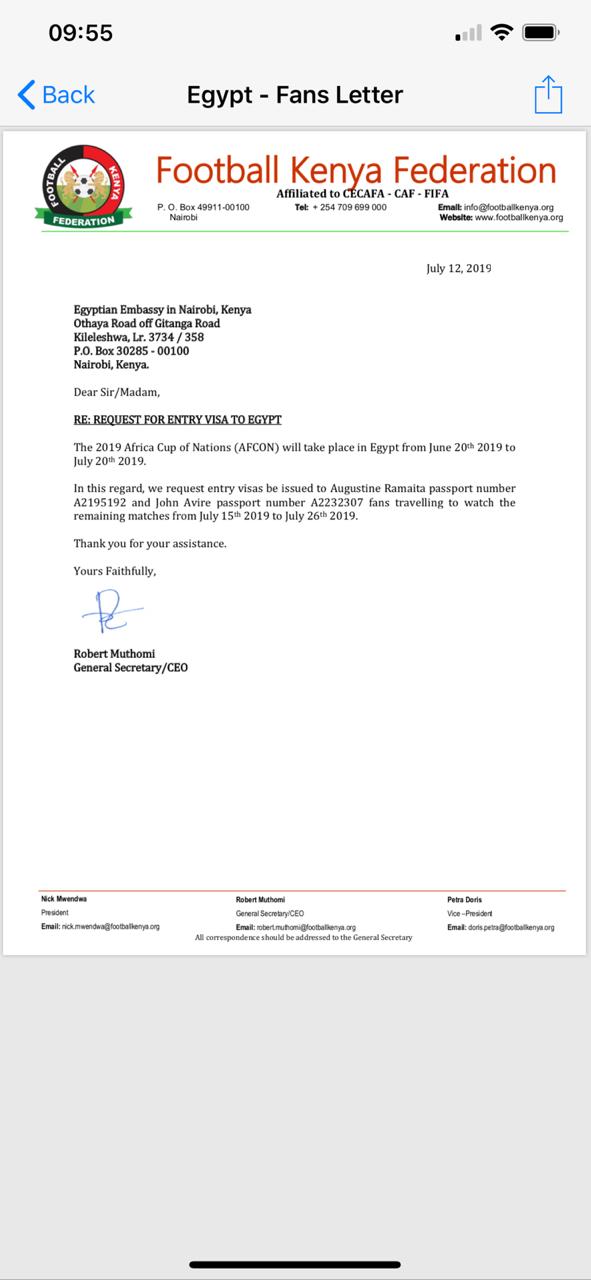 Muthomi has however denied any wrongdoing and has insisted that he has only acted according to the rules and regulations set by FIFA.
According to Muthomi, Avire's decision to leave Sofapaka was fueled by the Club's failure to pay him his salary for three months.
According to FIFA, "A player who has not been paid for three months has a right to give his club a notice of between 15 to 21 days for the wages to be cleared, failure to which he automatically becomes a free agent"
Muthoni has therefore called on President Kalekwa to avoid the ongoing sideshows and instead concentrate on paying his players as their contracts dictate.
"Avire came to the federation offices seeking a release letter claiming he had not been paid his salary for three months. We wrote to Sofapaka about the issue and urged them to solve the issue within 15 days," Muthomi told the People Daily.
"I'm not in the business of football agency so there is no way I'm involved in the attempted move of the player because I do not own a company or even represent any company that represent players" he added.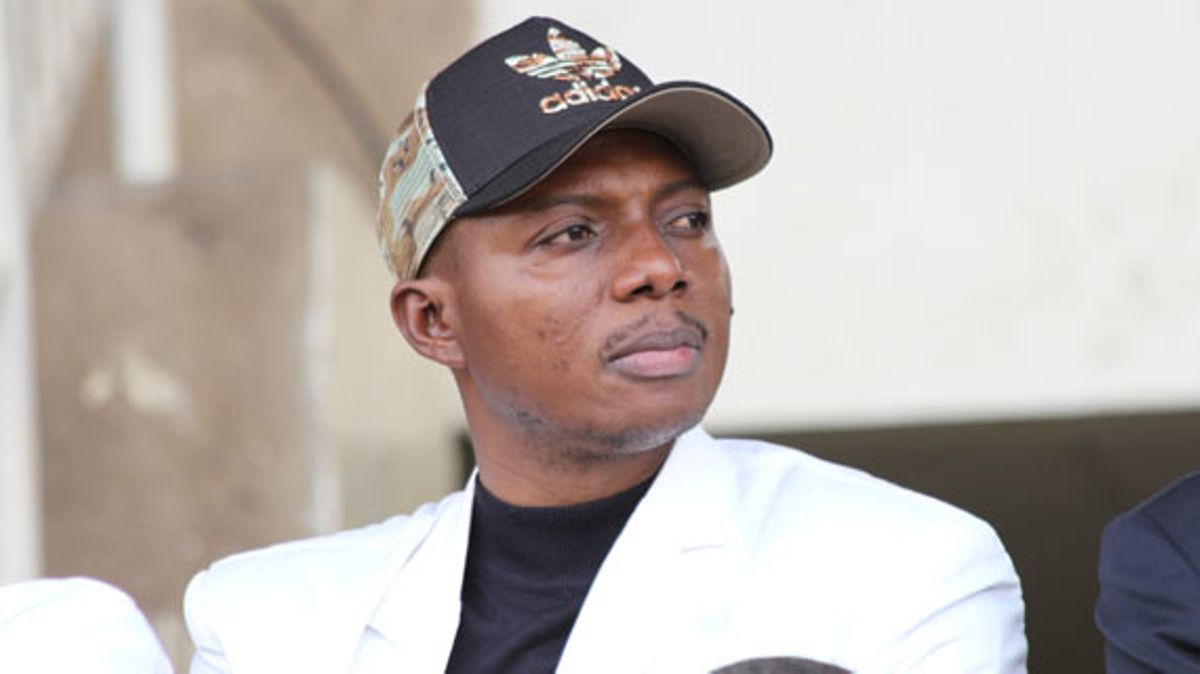 On his end, Kalekwa has noted that Sofapaka do not owe Avire any money and that all his dues have been paid in full. He further stated that they cleared Avire's outstanding payments within three days after they received a letter from him seeking to part ways with the club.
Who is telling the truth in this whole looming transfer Saga?
Last season saw Avire score seven goals in the KPL. He also made his debut in national team colors turning out for the Under-23 team in the Olympic qualifier against Sudan in March.
He was then handed his senior team debut by Migne on June 7 during the friendly match against Madagascar at the Stade Robert Bobin in Paris where he played the opening 45 minutes.