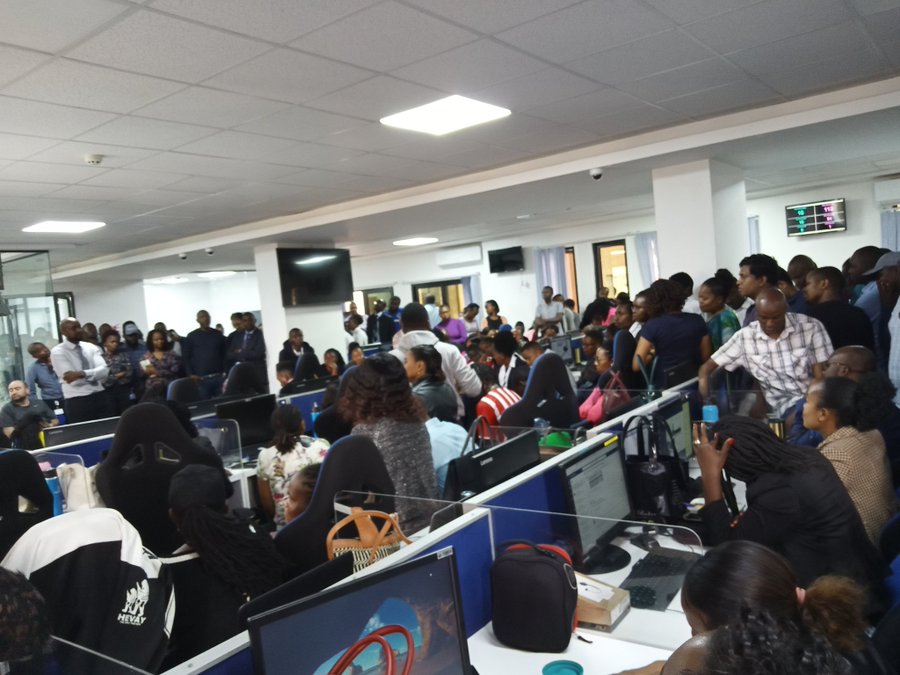 Betting firm Sportpesa has finally cracked the whip on it's employees days after it announced that it was halting it's operations in Kenya.
Sportpesa cited hostile working environment as the main reason behind it's decision to close shop in Kenya. Well, that decision came with consequences for a number of Kenyans and especially those who were working for the betting firm.
The firm through it's CEO Robert Karauri on Wednesday informed employees at their center in Nairobi that their services would no longer be needed and as such they were all rendered jobless.
The News comes as a big blow to the many Kenyans who depended on the betting firm for Survival.
Already Kenya's second largest betting firm Betin announced on Friday last week that it was declaring its staff redundant.
Sportpesa and Betin have been protesting the Kenyan government's decison to impose a 20% tax on all betting stakes.
"Sportpesa is disappointed with the decision by the Kenyan legislature to impose a 20% excise tax on all betting stakes. The tax is based on a fundamental misunderstanding by the Rotich led treasury of how revenue generation works in the bookmaker industry," read a statement by Sportpesa in part.
"Until such time that adequate taxation and non-hostile regulatory environment is returned, the SportPesa brand will halt operations in Kenya," the firm added.
Sportpesa's decison to halt operations in Kenya has also had a major negative effect on Sports and especially the Kenya Premier League.
The betting firm was the League's title sponsor and was also the shirt sponsor for KPL giants Gor Mahia and AFC Leopards.
The two teams are already feeling the effects of a Sportpesa-less era and have been forced to come up with paybills to source for funds from fans to help in their daily operations.
BELOW IS A VIDEO OF SPORTPESA CEO ROBERT KARAURI ADDRESSING THE NOW JOBLESS SPORTPESA STAFF