Brian Mandela has once again proved that his fighting spirit is so high and despite the latest setbacks in his career, he is not giving up yet.
Days after undergoing surgery on his right knee in France, Mandela on Friday joined his Kenyan teammates in Egypt.
Mandela will be part of the Harambee Stars' camp for the entire AFCON period as Kenya aims to make History in the Arab Nation.
The Maritzburg Defender has admitted that it has been difficult for him to accept that he will not take part in AFCON.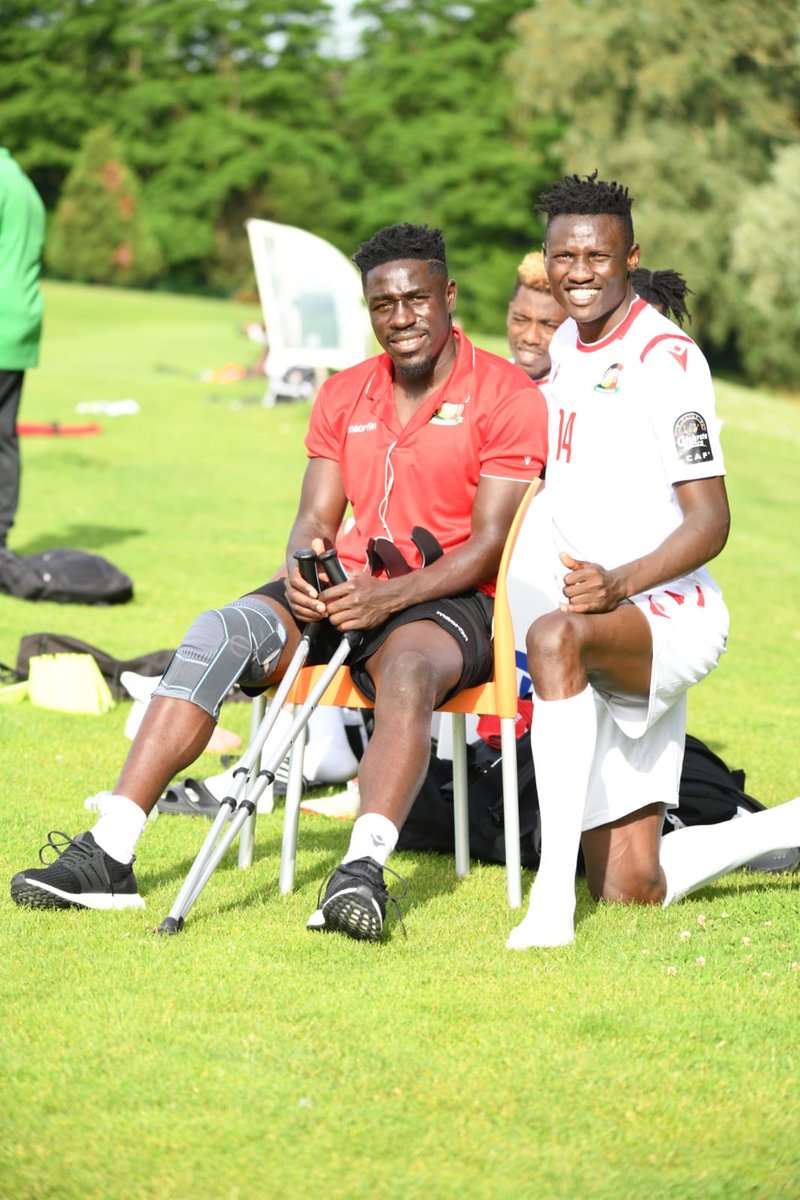 He has however said that the support he has got from his teammates and the FKF has made things a little bit easier for him.
"It has been hard to accept (the injury), especially because of its timing, but the support I have received from my teammates in the past few days has made it easier for me. Football Kenya Federation has also made sure that my surgery was successful," Said Mandela.
Mandela hopes that Harambee Stars will have a great outing in Egypt and make the Nation Proud even as he assured the team of his support.
"I may not be in a position to help the team on the pitch, but I am happy to be here to offer my support to the team, and hopefully they will do us proud," he added.
Sebastien Migne's boys will mark a return to Africa's greatest Football extravaganza on Sunday when they take on Algeria in their 2019 AFCON opener at the June 30 Stadium in Cairo.
Ahead of the opening clash, Coach Migne is still undecided on whether to start defender Musa Mohamed who is still not 100% fit.
Musa picked up a knock during Kenya's 1-0 Friendly win over Madagascar in Paris, France.