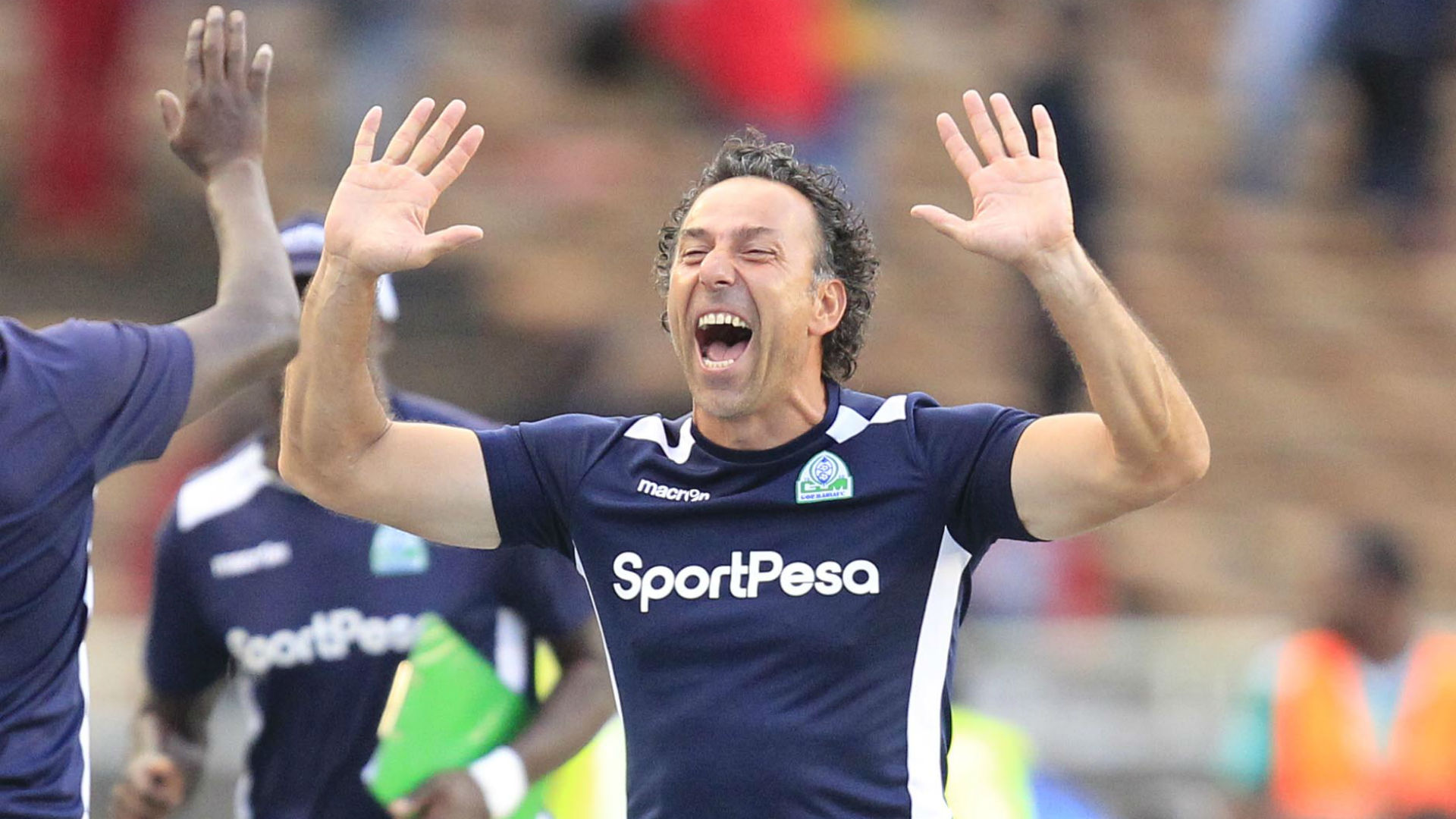 Gor Mahia head coach Hassan Oktay has come out to refute claims that he has ditched the Kenyan Champions.
Various reports have indicated that Coach Oktay is on his way out of Gor after the Cypriot took a leave to apparently go and attend to some family issues back home in Turkey.
A number of Gor Mahia Fans and Football lovers in the Country have hinted that Oktay might never come back to take charge of things at Kogallo and that the record time Kenyan Champs should start the search for a new coach.
Well, Oktay has now come out to rubbish such claims. The coach has insisted that his leave is purely on family issues that need his attention.
He has also refuted claims that he has his sights set on moving to another team away from Kenya.
"I have not been contacted by any club as reported, I would have disclosed if there was an offer," Said Oktay as quoted by Gor Mahia News.
"My leave is purely on family issues that really need my attention. I Love Gor Mahia because it's a family that have made me feel at home," he added.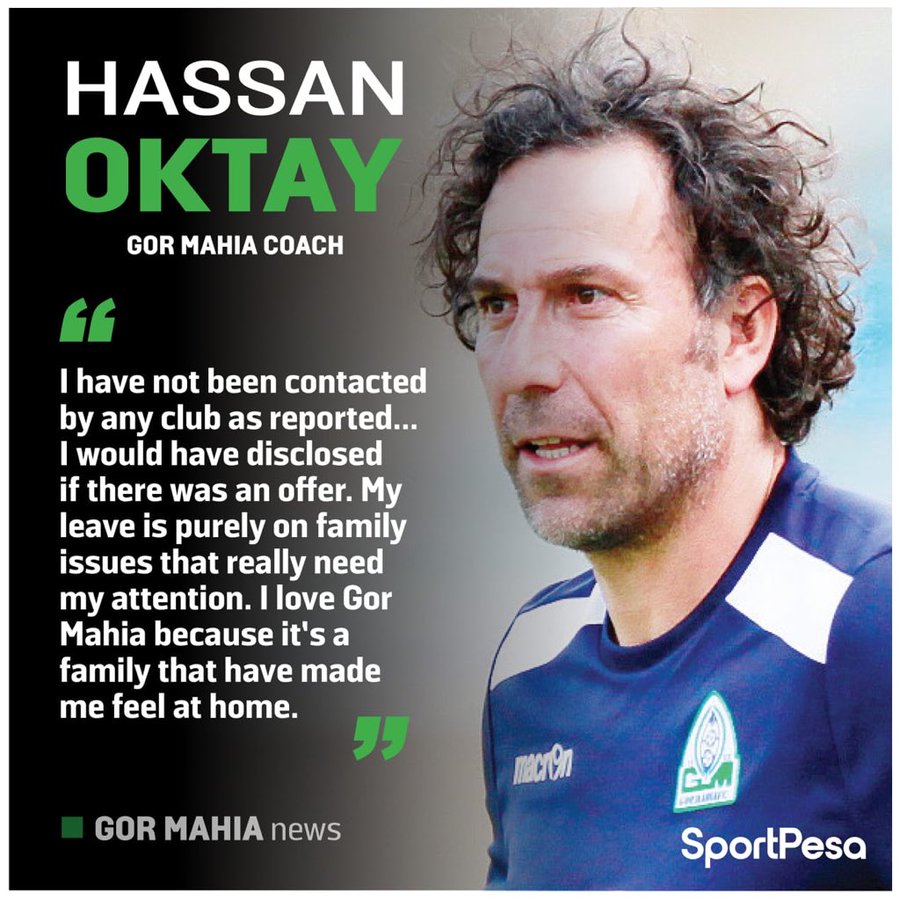 Despite his return dates not clear, coach Oktay has maintained that Gor Mahia will always be dear to him
Oktay has also revealed that despite having had coaching stints in Turkey and Saudi Arabia, his stint at Gor Mahia will forever remain special to him.
"I have coached in Turkey and won the league title there, also coached in Saudi Arabia and now Kenya with Gor Mahia, I will always respect Gor Mahia of all the teams I have handled in my career," Said Oktay as quoted by Goal.
"You want me to talk bad about Gor Mahia, I cannot. I just cannot, they are the best club I have ever handled in my entire career and will always keep track with what they are doing even if I don't return from my leave," he added.