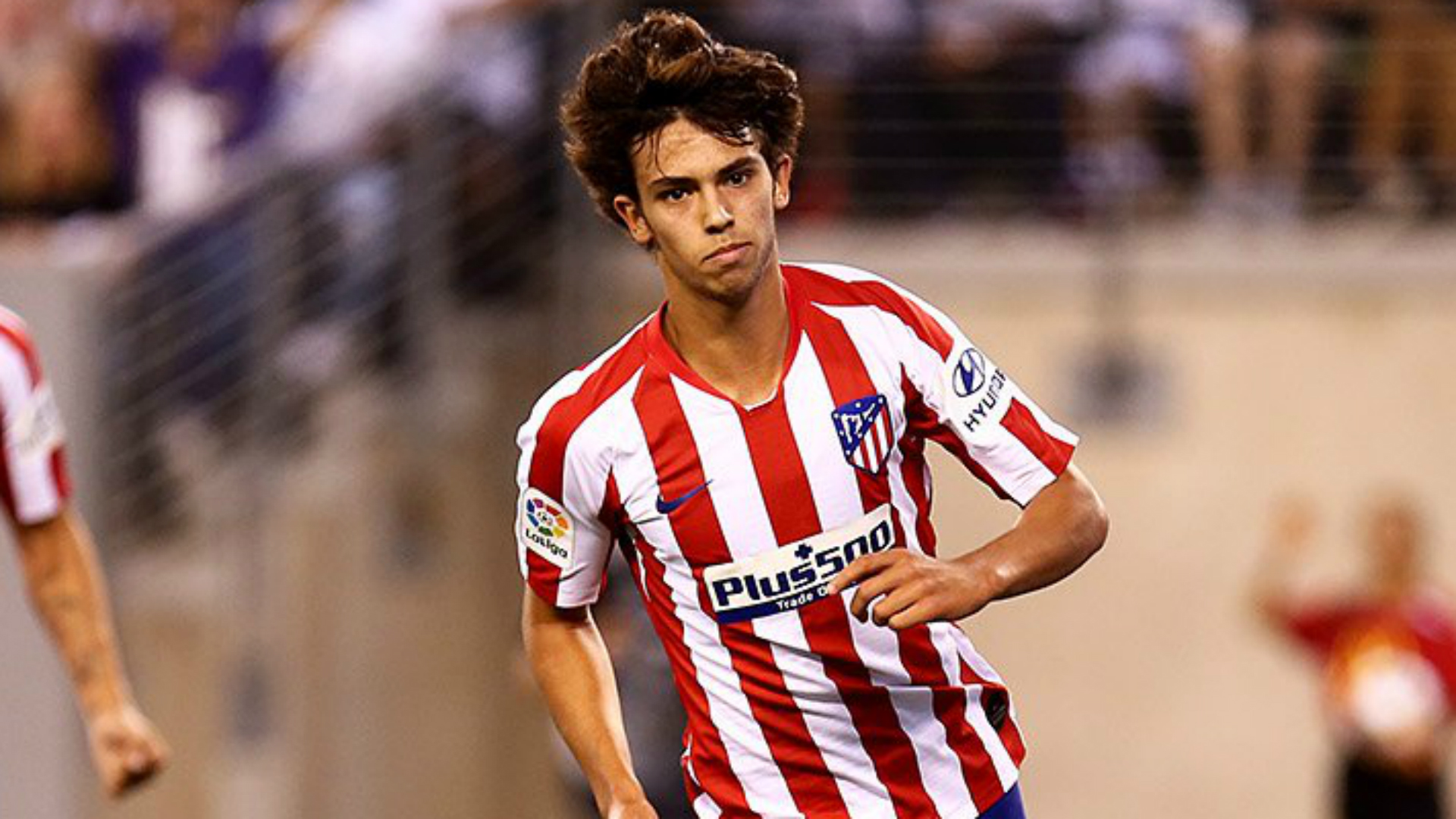 Atletico Madrid new signing Joao Felix stunned many by his superb display during their pre-season friendly match against Real Madrid at MetLife Stadium in the United States.
Atletico ran riot at the International Champions Cup after humiliating La Liga rivals Madrid 7-3 in New Jersey on Friday.
Diego Costa scored a first-half hat-trick and four goals in total for Atletico, who led 5-0 at half-time, while Joao Felix netted his first goal since arriving from Benfica.
Everyone's eye was on the Portuguese wonderkid Felix. The 19-year-old was signed by Atletico this summer at a groundbreaking transfer fee of 126m euros (£113m), becoming the second-most expensive teenager after Kylian Mbappe, who was signed by PSG for €180 million on August 2017.
Below is a compilation of his wonderful moves and touches on the ball against the Los Blancos;
Fans have since lauded his unreal ability;
Jordan@XxJordanMUFCxXReplying to @FlFAWC2018Felix looks well worth the fee
Boo!@4lmostfamousReplying to @FlFAWC2018Where tf he got that confident?? Howly mowly sweet Jeshoes
Amilla@luh_amillaReplying to @FlFAWC2018 and @mcfcABThis kid is special
uglypaperfine@uglykickReplying to @FlFAWC2018Wow his confidence is unreal
ECO@ECOMYECOReplying to @FlFAWC2018I need to see more of him but sure he is on another level he will improve in time and be a top 5 player
Benfica Youth@SLBenficaYouth: João Félix vs Real Madrid; It's always a pleasure to watch him play, João continues to show why he's so highly rated and why he has everything to be one of the best players of the next generation.
The bruised Real Madrid will now face Tottenham in the Audi Cup semi-finals on Tuesday 30 July before battling Red Bull on Wednesday 7 August.