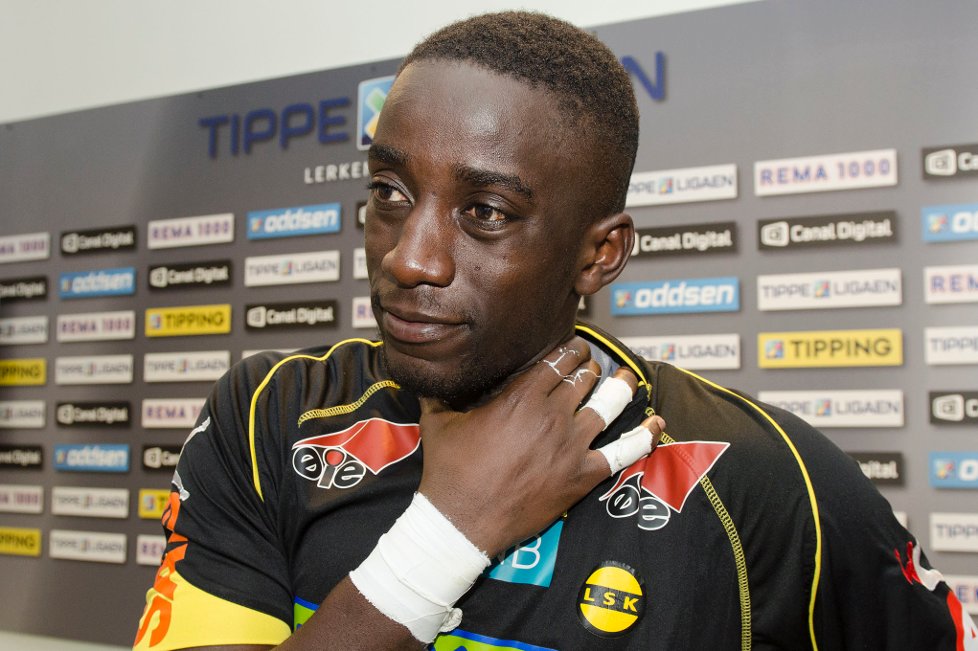 Ahead of Harambee Stars' do or die clash against Tanzania at the ongoing Africa Cup Of Nations Tournament in Egypt, former goalkeeper Arnold Origi has penned down an encouragement letter to his former teammates.
Kenya put in a shambolic first-half performance in their first match against Algeria and was duly punished as the North Africans scored two first half goals to walk home with maximum points from the duel.
The result prompted a lot of backlash from football fans back at home with some even calling for the disbandment of the team while other branded them as an embarrassment to the nation.
Origi, on his official Facebook page, has however urged the Stars to forget all the negativity and instead focus on the task at hand which is beating Tanzania in the East Africa derby on Thursday.
Below is his full statement…
"Guys the only thing that can limit You is You. Your relentlessness and tenacity. There might be negative voices in you, for sure there are negative voices from outside, as you guys might have registered. The ones in you might be shouting what if, You are not good enough? The ones from outside are for sure shouting that you are not good enough. But hey don't let those voices, both from inside and from outside, the naysayers, keep you planted in the plantation of fear and make u come to the end of this wonderful journey wondering what could have been. Not that you shouldn't be afraid, fear is normal. It keeps u on ur toes. But DO NOT let it stop you. Be courageous. You've got everything you need in and within you, to do and achieve something that has never been seen or experienced in Kenyan football. U've shown that before. The only way u will be able to do that is by not letting any negativity both from within and outside paralyze you. BE BRAVE. Nobody knows better than you, what was broken and why it was broken. The hurt and disappointment of losing, the pain in having to do ur restitution training after the game, with 0 points instead of 3 or at least 1 point. But hey, don't feel sorry for ur self. Don't dwell on the regrets. Fix what's broken in the next two days, and on Thursday have a go at it again. Together with pride. Together with passion. Til the end. That's how winning is done. There is a percentage of Kenyan football lovers out here that, genuinely supports you no matter what and wishes you nothing but the best. BE BRAVE FOR US. DO IT FOR US. But if that may be difficult to motivate ourselves on, then always remember that, there is a group of Kenyans somewhere, who You know very well where they are or might be in the country, coz they bear ur surnames and u are their heroes. BE BRAVE FOR THEM. DO IT FOR THEM."
A real touch of class from the former Kenyan international.
Kenya take on Tanzania on Thursday at 11.00 PM E.A.T at the June 30 Stadium in Cairo, Egypt.
A win for Kenya will revive the Country's hopes of making it to knockout stages of the Competition.