A section of African nations, which are members of the Confederation of African Football (CAF) have been drawn to feature in the African Qualifiers, Preliminary Round for the 2022 FIFA World Cup, to be held in Qatar.
Many Kenyans however seem not to understand the criteria used and have asked whether Harambee Stars will feature in the competition.
This comes after Harambee Stars was not drawn against any opponent in the first Round of the Qualifiers.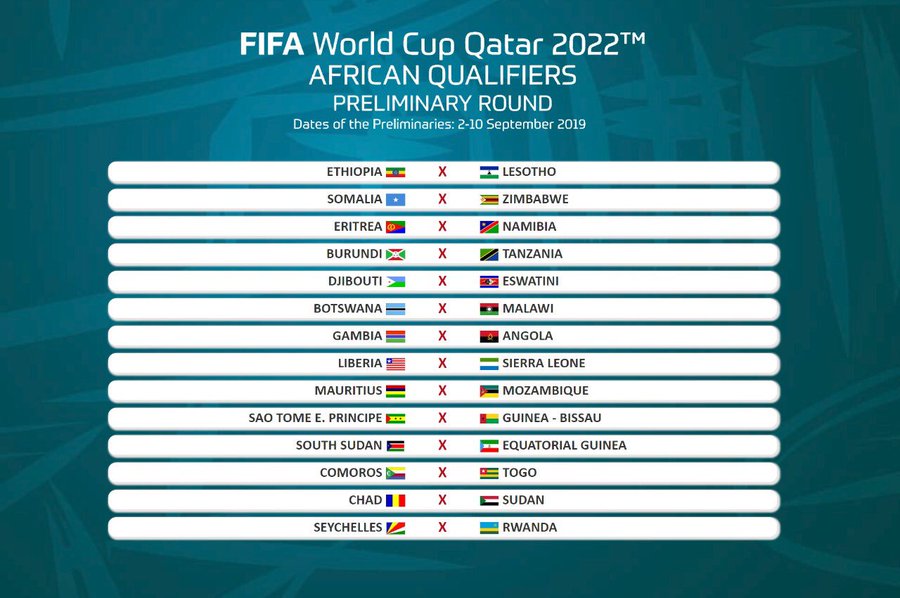 BELOW ARE SOME CONCERNS BY A SECTION OF KENYANS
Joel Jeremani SO Kenya isn't going to play for world cup qualifiers?
Roba Roba Haha ….you mean hadi Somali ita cheza world cup Qualifiers na Kenya haiko hapo "This is fake kabisa"
Steve Bicko Ochieng How did Kenya miss here?
HERE IS THE ANSWER TO ALL YOUR QUESTIONS
Kenya is a member of CAF and is neither among the weakest nor the strongest teams in the continent. Still confused, right? Below is the criteria that will be used and why Harambee Stars will not feature in the first round of World Cup qualification.
All the 54 FIFA-affiliated football associations from CAF will enter qualification.
Only 28 of the continent's teams – those ranked lowest in July's edition of the FIFA/Coca-Cola World Ranking – were involved in the draw. Those sides were paired off for home-and-away knockout fixtures.
The 14 winners will join the continent's top-ranked 26 sides, (which Kenya is among them) who have been excluded from the first round of qualifiers. Those 40 teams will then be split into ten groups of four for the second qualifying round.
The 10 victors of those groups will then be drawn against each other in home-and-away fixtures, with the five winners advancing to Qatar 2022.
The draw for the FIFA World Cup Qatar African Qualifiers preliminary round has been released;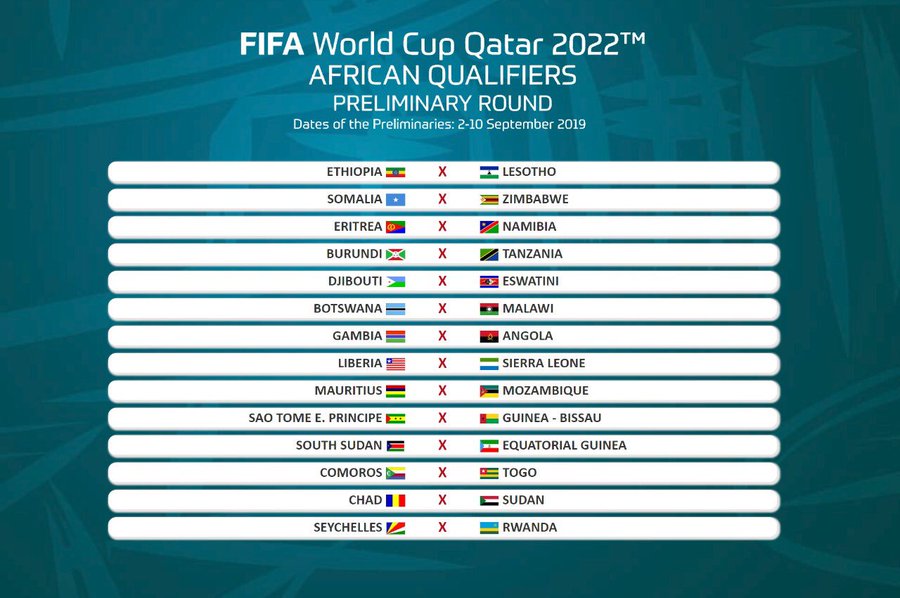 You can re-live the draw here;