Should Harambee Stars head coach Sebastien Migne part ways with the National team?
This is the question a number of football fans across the country have been asking with many giving divergent views on the same.
As some fans feel that Migne has failed and should therefore face the sack, others have however argued that the French tactician should be given a chance to build a team that will compete in the near future.
Well, those in support of a Migne stay have recieved the backing of FKF President Nick Mwendwa who has insisted that coach Migne will stay at the helm of the National team.
Mwendwa has insisted that Coach Migne "attained the target of qualifying Kenya for the showpiece (AFCON)".
Coach Migne will however be required to table a comprehensive report and keep his job in the process.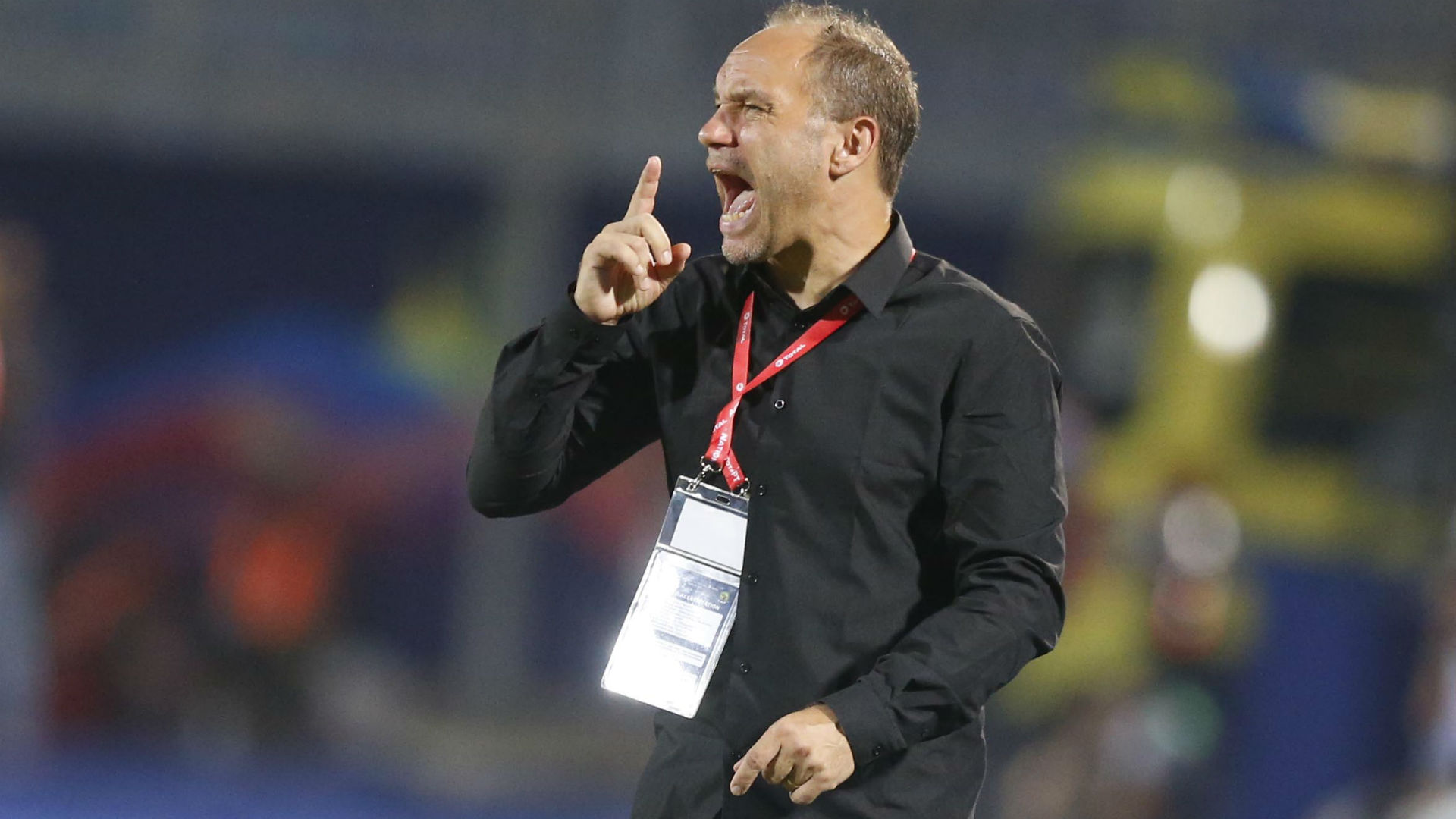 This is despite not getting the desired results with Kenya only winning one game against neighbours Tanzania while losing against Senegal and Algeria in the group stages.
Uganda, Tanzania and host nation, Egypt have already parted ways with their respective coaches.
Mwendwa has maintained that he has confidence in coach Migne and that as a federation, they will go through Coach Migne's report and work on what should be worked on to make the National team even better.
"We have confidence in Migne; he brought back Harambee Stars to the continental football map after 15 years, which is not a meagre achievement. Besides, he showed we can compete against top African teams, evidenced by beating Ghana at home during the qualifiers although in the AFCON the game was different altogether. He will tell us comprehensively what he gathered and we see what we can work on going forward," said FKF president, Nick Mwendwa.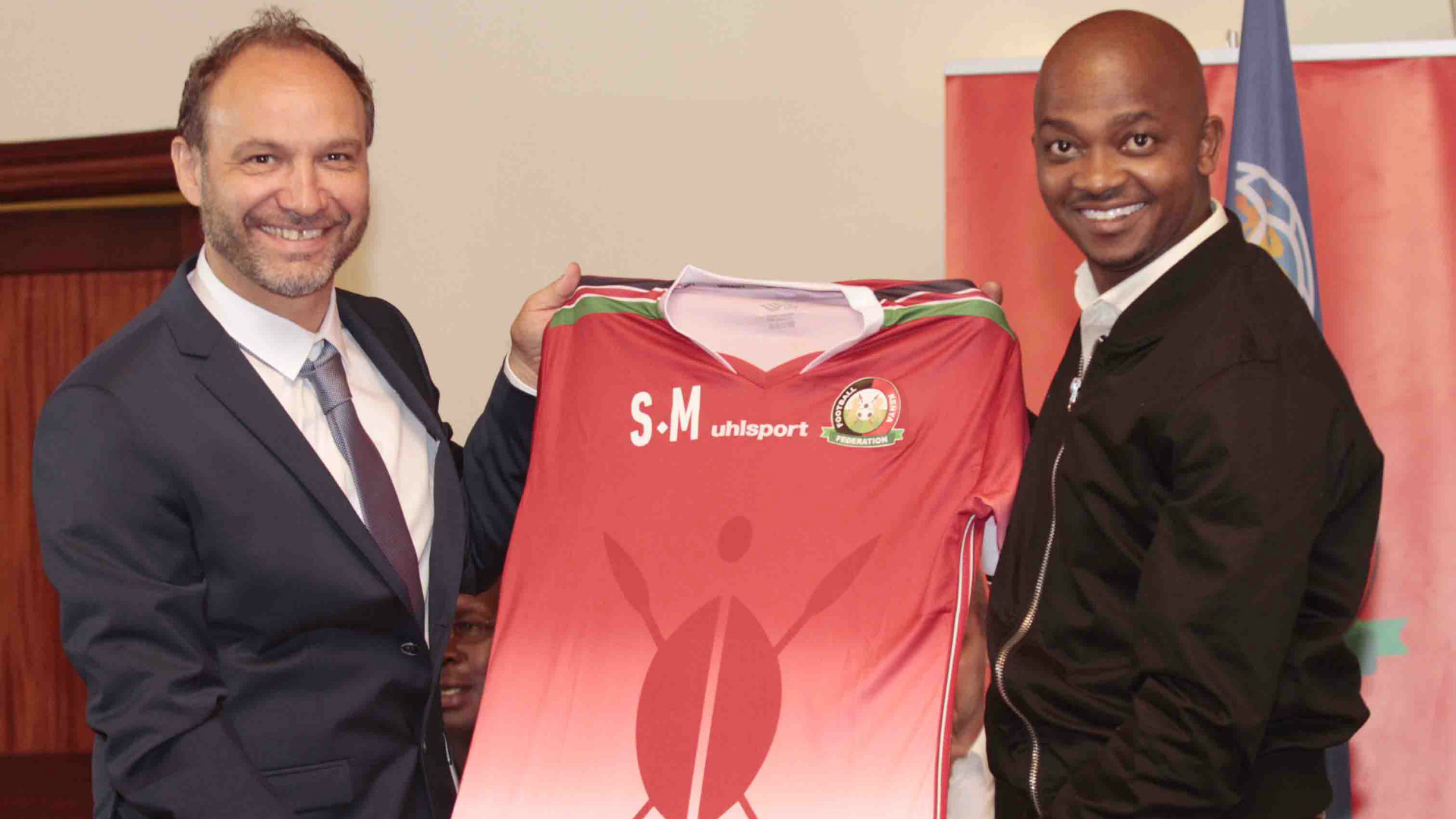 Mwendwa shied away from commenting on coach Migne's technical aspect but was quick to point out that the French man's strength remains in defence, an area he faced shortcomings in with injuries to the likes of Joash Onyango having a huge negative impact on Kenya's defence in Egypt.
"The coach is in better position to speak about this (technical aspect), but it is open from statistics defence has been his strength. In the qualifiers, he conceded just a goal against Ghana away to Accra, but he played with only three centre backs, Musa Mohammed, Brian Mandela and Joash Onyango throughout the qualifying journey.
"It was unfortunate he had to bring a fresh pair at the centre back for the competitive matches following Mandela's and Onyango's injuries, and lost right back maestro Philemon Otieno in one of the matches. Although the replacements were quality, fair to say, the sudden change of the familiar defence line spoilt his plans," Said Mwendwa.
Mwendwa has revealed that he was impressed by the birth of new stars that took up the challenge following the absence of regular starters, notably Real Mornach's man Joseph Okumu who played in all matches fulltime, despite going to Egypt as Mandela and Onyango's understudy.
Albeit the date for the report being not fixed, it is clear Migne's priority upon resumption will be preparing Harambee Stars for CHAN preliminary qualifier against Tanzania set for July 27 in Dar es Salaam.
"We hope to qualify for CHAN; we expect a good start against Tanzania. We have a lot of work ahead, World Cup qualifiers for 2022 kickoff later in the year and there is CECAFA Senior Challenge to defend too. If we qualify for CHAN, it means we will be busy in January too in the tournament. In all this work, we want the coach to continue building from where he has reached," concluded Mwendwa.