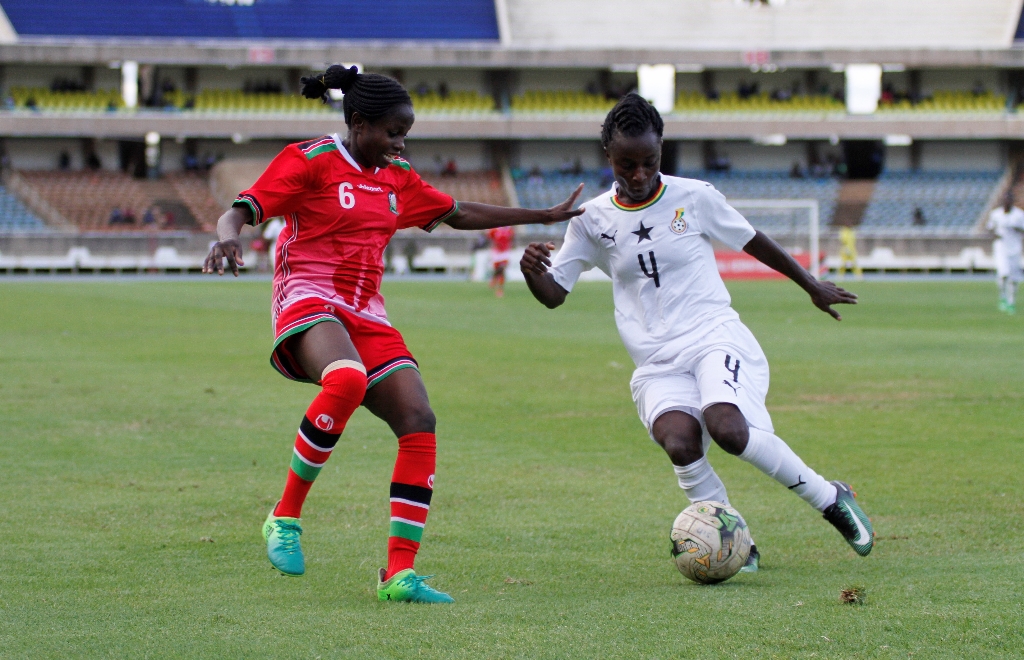 Kenya Women's National Team, Harambee Starlets, proceeded to the fourth round of the 2020 Olympics Qualifier as they beat Ghana 1-0 at the MISC Kasarani on Tuesday, October 8, 2019.
Starlets forward, Gentrix Shikangwa, bagged a goal from the spot in the 98th minute, hence closing the game at 1-0. Both sides had failed to find the back of either side's net, and it's the Starlets who shone bright in extra time.
The Kenyan side is now set to face Zambia or Botswana in the fourth qualifying round.
Starting XI
1.Annette Kundu (GK), 3. Vivian Nasaka, 15. Wincate Kaari, 5. Dorcas Shikobe (C), 20. Ruth Ingosi, 17. Vivian Corazone, 13. Elizabeth Wambui, 4. Janet Bundi,7. Sheril Andiba, 2. Mwanalima Adam, 20.Mercy Airo.
Substitutes
18.Judith Osimbo (GK), 11. Nelly Sawe, 19. Quinter Owiti, 12. Lydia Waganda, 7. Cynthia Shilwatso, 4. Elizabeth Kioko, 15. Betha Omita, 10. Jentrix Shikangwa, 9. Topistar Situma