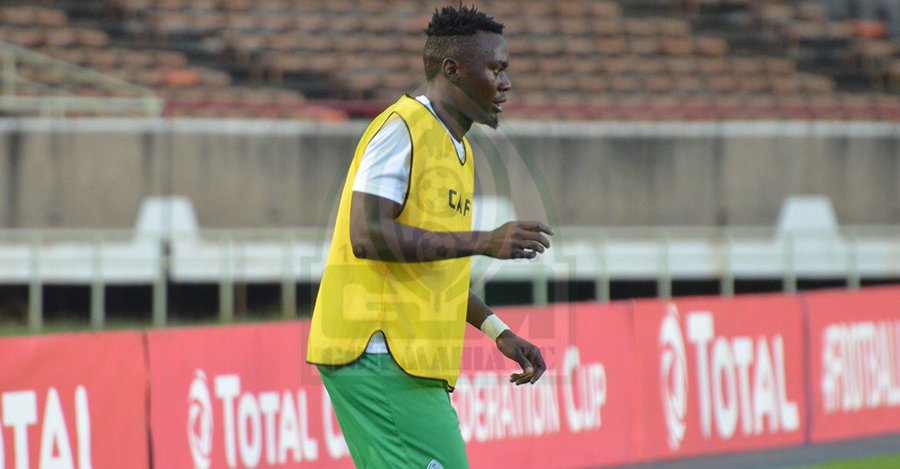 Gor Mahia defender Harun Shakava's looming move to the Zambian Premier League is set to face another hurdle if Gor Mahia's latest stand on the transfer is anything to by.
Gor Mahia Deputy Secretary General Ronald Ngala has confirmed that while the club is in agreement with Shakava on his move to Zambia, he will not be allowed to go for free.
"We are in mutual agreement with Haron Shakava. He requested to be released to pursue his career in a foreign league. But no pen work has been done since he will not go for free because he still has a contract with us"
Said Ronald Ngala.
On Monday saw Gor Mahia confirm that they had parted ways with Shakava who they revealed was set to join Zambian Side Nkana FC.
Gor even thanked Shakava for his years of service and wished him all the best in his new career path.
"The club has parted ways with our captain Harun Shakava through a mutual agreement. He will be joining Zambian side Nkana Football Club. Thank you for your service Shakes. All the best in your new career path," Read a Statement by Gor Mahia.
What has finally changed?
It now looks like Gor Mahia will not issue Shakava with a release letter despite the defender already completing negotiations with Nkana FC.
Gor Mahia Chairman Ambrose Rachier had last week stated that they would release Shakava officially once he completed talks with whatever club he was negotiating with in Zambia.
"Shakava has less than six months remaining on his contract with us and he requested we allow him to fly out for negotiations," Said Rachier as quoted by Goal.
"He is physically in Zambia as we speak to try and get a deal, but he is still our player. Once he reaches an agreement with whatever club he is negotiating with, we will then release him officially," he added.
Shakava still has a few months left on his contract with Gor Mahia and it is for this reason that we believe that the KPL Champions have decided not to let him leave for free.