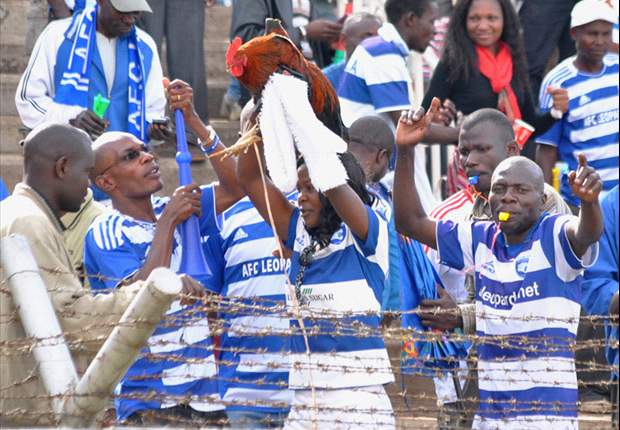 In the wake of betting firm Sportpesa's decision to stop it's sponsorship of AFC Leopards, the KPL side has devised means and ways to raise funds to help it run smoothly in the upcoming season.
Ingwe is on the verge of officially launching a mobile app that will enable it's fans contribute funds to help run the club. Being a club that was heavily reliant on the money from Sportpesa, AFC Leopards faces a dark future with the exit of the betting firm and with that, club officials led by Chairman Dan Shikanda have moved with speed to help streamline things at the den.
Shikanda has confirmed that in as much as the club is on the lookout for another sponsor, they have decided to involve fans in the running of the club. With this in mind, Shikanda has revealed that Ingwe will soon unveil a mobile application through which fans can make contributions to the club.
The former Kenya International has revealed that times are tough at the den and as such, the club will have to raise funds through any means possible.
"We are in a very difficult position right now. Sportpesa just pulled out without giving us a notice and we now have to find a way to raise funds. We are soon launching an app through which our supporters can help by contributing. If we can get one hundred thousand fans who can each contribute Ks. 1,000 we will have 100 million shillings which is double what our sponsors were offering," Said Shikanda as quoted by Opera News.
He also called on AFC Leopards fans to stand in solidarity with the team during these trying times.
"My message to our supporters is that they should rally behind this team. This team belongs to them and only they can ensure that the team doesn't struggle by supporting the club financially. With the mechanisms that we are putting in place, a sponsor should be a secondary source of funding, our fans should be our primary sponsors," he added.
In April last year, Sportpesa announced a Sh645 million sponsorship for AFC Leopards, Gor Mahia, Kenya Premier League and Football Kenya Federation. All these have now gone with the wind following the firms decision to end their sponsorhip following a protracted battle with the government and the tax man, Kenya Revenue Authority.