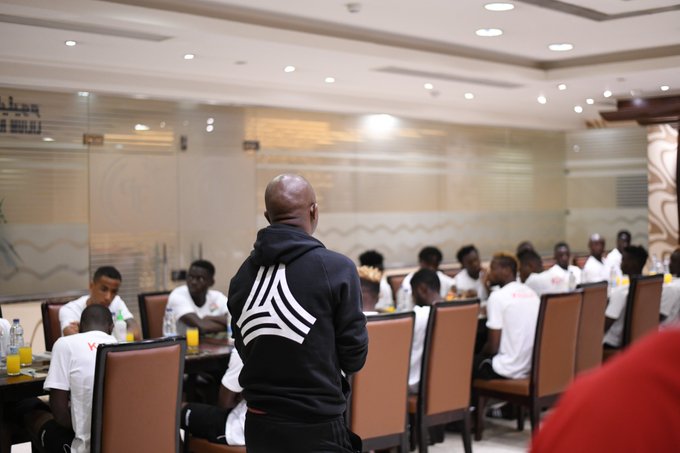 The Day is finally here!! Kenya's best of the best will carry the hopes of over 50 Million people as they take to the field to take on the Desert Foxes from Algeria.
Kenya will be making a return to Africa's greatest football extravaganza after a 15-year absence.
Ahead of their opening match, Football Kenya Federation President Nick Mwendwa took some time off his busy schedule to have a one on one talk with the Kenyan Players and at the same address Kenyans.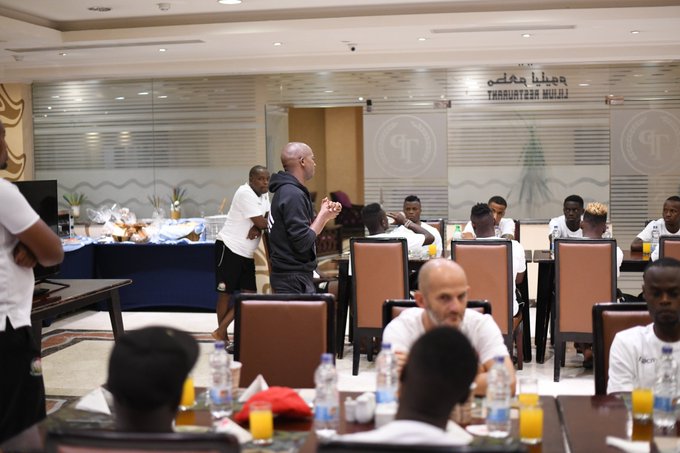 Kenya will take on Algeria on Sunday Night at 11.00 PM E.A.T. The Match will be played at the Air Defense Stadium (30th June Stadium).
BELOW ARE PARTS OF NICK MWENDWA'S SPEECH
"Four years ago we embarked on a journey to change Kenyan football, not because we were the best there was, but because we possessed the passion and commitment.
Not because we were perfect but because we believed in the potential of Kenyan football and the ability of Kenyan players.
Not because of our own benefit but because we believed in the benefits of having structures and processes needed to develop the game.
Not because we expected instant results but because we believed in constant, continuous improvement.
Today, after 15 years Kenya will play Algeria in their opening match of the 2019 AFCON tournament, not because we are the best there is but because we possess the best mentality and commitment.
Not because we won't be judged but because judgement alone can't stop us from dreaming.
Not because we are sure we will win but because winning is not everything. But because we are Kenya and we are not afraid. #Tunaweza,"
Besides Algeria, Kenya will also take on Neighbours Tanzania before taking on West African Side Senegal in her final Group C Match.