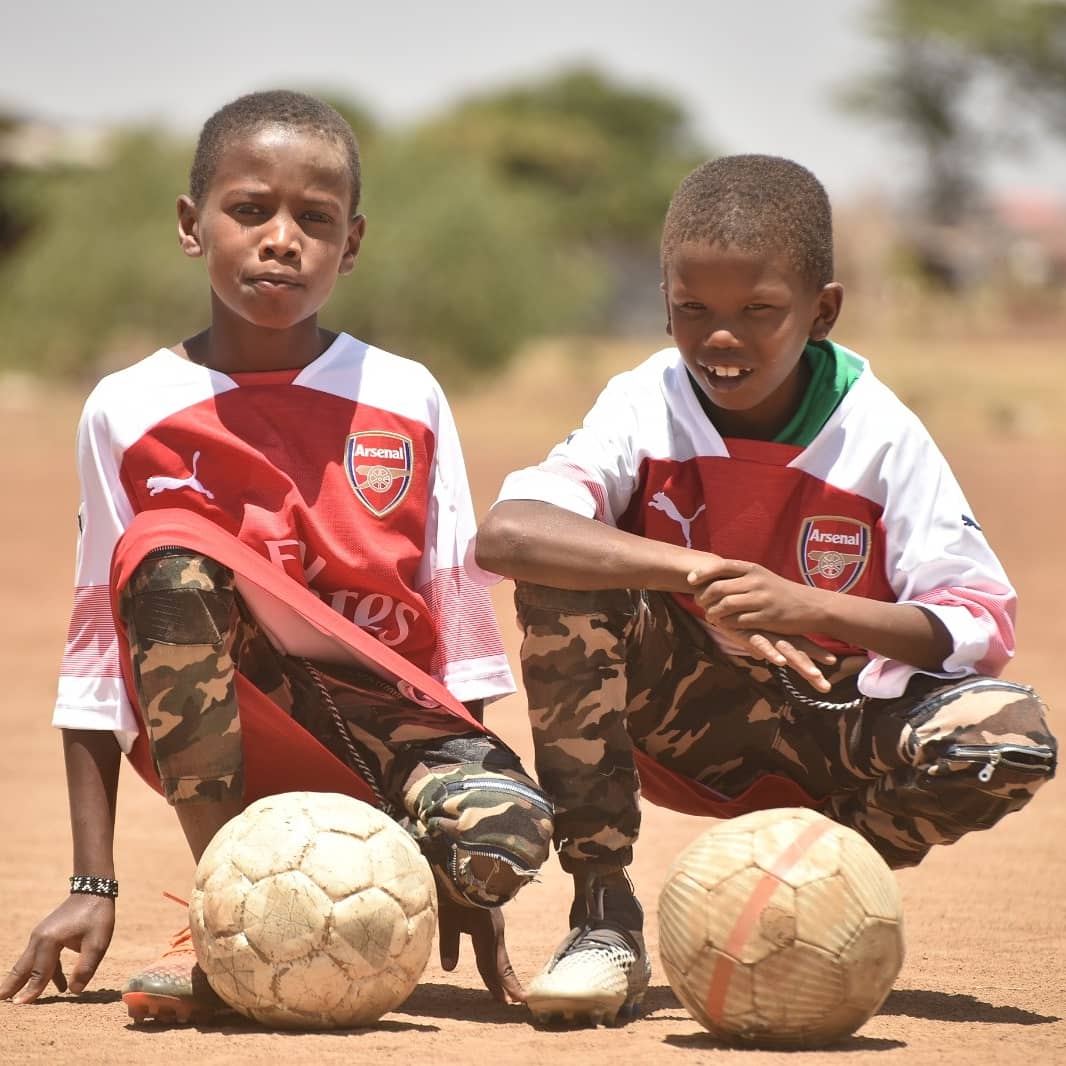 Remember Lawrence Masira? The boy who was made famous courtesy of a great gesture from Arsenal Star Mesut Ozil?
Lawrence was photographed donning an Arsenal Shirt and on the back in black marker pen was Ozil's name and number.
A journalist, Eric Njiru shared the picture on Twitter tagging Mesut Ozil in the process. The photo went viral and reached Mesut Ozil who would later send football jerseys and boots to Lawrence.
Well, Lawrence has taken time to once again appreciate Mesut Ozil and this time on his Birthday.
As the German International was celebrating his birthday on October 15, birthday wishes trickled in across various social media platforms with many wishing the now 31 year old a happy life despite his recent setbacks at Arsenal.
Lawrence too took time to wish Ozil a Happy Birthday. The young lad together with his brother sang their hearts out to Ozil.
"Hi Ozil, My name is Lawrence, Happy Birthday to You," Said Lawrence.
WATCH THE VIDEO BELOW
According to Lawrence, he loves Ozil because of his style of play.
"Ozil's style of play is what makes me like him. He helps his team score goals. I listen to the radio because we don't own a TV. I listen to Arsenal's matches," he said during a Past Interview with BBC Africa.
12 year old Lawrence now hopes that he can also one day play professional football so as to support his family. He dreams of playing for Arsenal just like Ozil.
"When I grow up I want to play for Arsenal, then I can help my mum. I want to build her a house and buy her a car."
His dreams are already starting to come true as it will be remembered that he was one of the mascots in Egypt during the Africa Cup of Nations under the Visa Mascot Program.
Lawrence was a player mascot during the Madagascar – Tunisia quarter-final match at the Al Salam Stadium in Cairo and he described that experience as one that will forever be inked in his memory.
On his end, Ozil celebrated his Birthday with his wife and thanked everyone for Wishing him well on his Big day.