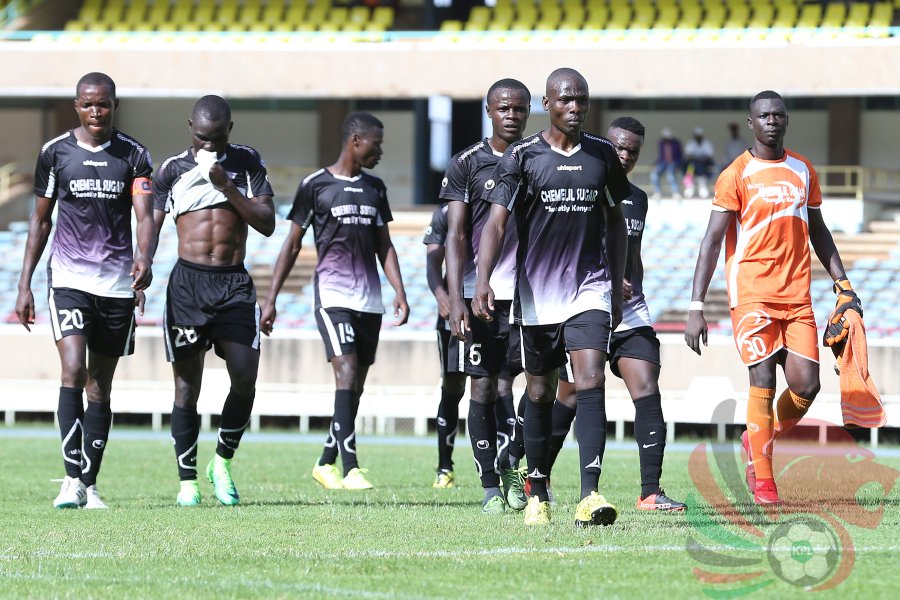 Kenya Premier League Side Chemelil Sugar is the latest side to hand in a walkover.
The Millers will not honour their Match against Dockers Bandari FC that was scheduled to take place on 19 October at the Mbaraki Sports Complex.
The team has sighted Transport Challenges as the main reason for abandoning the tie.
The Millers had a meeting on Friday to try and find a way forward but nothing came fourth after exhausting all the avenues available.
"We had a meeting with the team's management led by the chairman in the morning and after trying all avenues, there was no green light.
"They informed the players later that they were not able to cater for their transportation on time so the team would not be able to honor the game against Bandari," Said a Source within the Chemelil Camp as quoted by Futaa.com.
Chemelil becomes the second team to hand in a walkover this season after a similar incident by fellow Millers Sony Sugar FC.
Sony handed a walkover to AFC Leopards in their own backyard at the Awendo Green Stadium. Things seem not to have changed at Sony with the Paul Nandwa led side also contemplating giving another walkover to brewers Tusker FC.
As Chemelil and Sony are faced with hard times, Kenya Premier League's governing Council on Thursday confirmed that the League will go on as earlier scheduled.
KPL admitted that there are challenges but ruled out suspending the League while at the same time calling on the Government to help save the beautiful game.
A total of 9 Games were expected to be staged this weekend but with the Chemelil-Bandari Clash now off and with the Tusker-Sony FC one hanging in the balance, it looks like only 7 Games will be played.