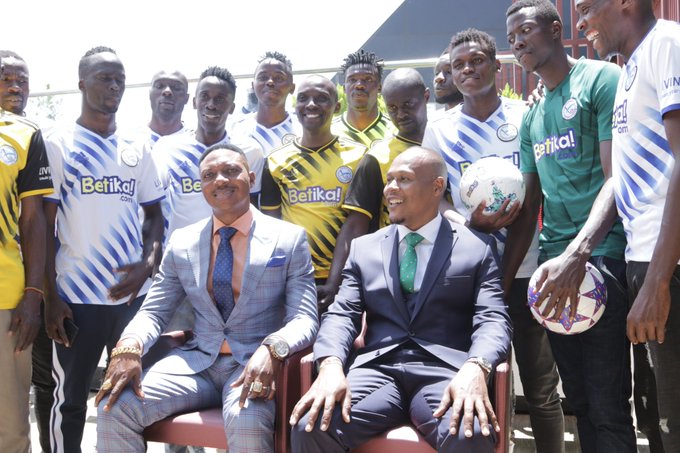 Kenya Premier League Side Sofapaka FC have signed a new sponsorship deal with betting firm Betika.
The 1 year deal is worth 35 Million plus add ons.
At the same time, Betika unveiled an initiative that will help promote sports in the grassroots.
"We have unveiled #BetikaNaCommunity, an initiative that will take sports to the grassroots in all 47 counties, support arts, culture and other projects for the youth. We have also signed a new sponsorship deal with Sofapaka
for 1 year. The sponsorship is worth 35M plus add ons," Said Betika in an official statement.
Speaking after sealing the deal with Betika, Sofapaka President Elly Kalekwa revealed that the two are one and despite the recent problems with the government through KRA and betting firms in the Country, they maintained their partnership.
Kalekwa stated that Betika have helped propel Sofapaka to the level it is now and for that, he is grateful.
"Betika and Sofapaka is one family. They've helped us a lot in these tough times for our football. There has been a lot of problems with the taxation but despite all these we stuck with them and thats why we renewed the contract," Said Kalekwa.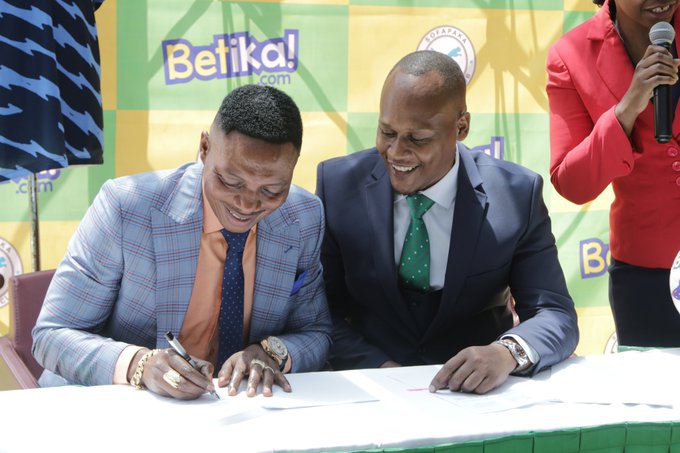 "Maintaining a team financially from 2009 in this country isnt easy. They came at our toughest period after the club licensing debacle in 2016 and we had to stick with them. I cant thank them enough."
" Their grants has helped us perform on the pitch and they've increased the amount in each of our negotiations and we have no option but to repay this with good performances on the pitch".
"Sponsors are an important aspect for our game and you know the difficulties we've faced. I want to thank Betika for sticking around, not only in football but in promoting talents across the country," he concluded.
Apart from Football, Betika is also looking to venture into other sports with the latest entry being Rugby.
The betting firm is also looking to help bring back fans to the stadium and to achieve that, they have partnered with Jaza Stadi Initiative.