Ahead of Kenya's last group match against Senegal, both teams are upbeat with the clock ticking to the ultimate battle at the June 30 Stadium in Cairo.
Both teams will take to the field of play on the 1st of July from 10PM E.A.T in a high stakes match with both sides looking to bag a win that will all but guarantee their place in the knockout phase of this year's Africa Cup of Nations.
Kenyan head coach Sebastien Migne has admitted that Senegal will be a difficult opponent for his boys while at the same time throwing a veiled salvo to the Senegal camp.
Coach Migne claimed that Senegal is menatlly weak and that will be of great advantage to Kenya.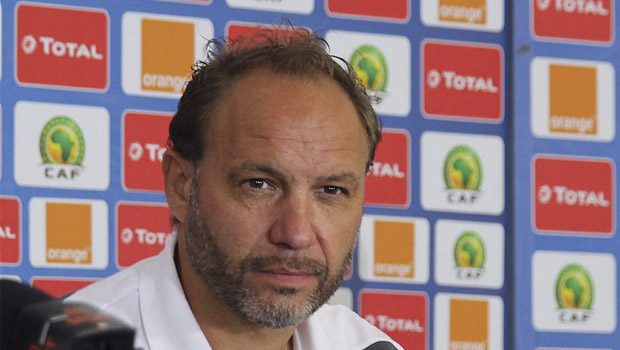 "We know that mentally, Senegal are a weak team," Said Migne.
"I hope that will be the case tomorrow, as they are under pressure. If our system works we can hurt our opponents very much. They have a lot of experience and in my opinion they are the biggest favourites for the tournament. It will be a difficult match but we are ready for it," he added.
Migne's sentiments come in the wake of Senegal's 1-0 loss to Algeria, a loss that all but put's Senegal's qualification to the next round in doubt.
Coach Migne's sentiments did not go well with Coach Aliou Cisse who asked Migne to mind his business.
"What does he [Migne] know about the mentality of Senegal?" fumed Cisse. "What does he know about our players? How can he say that we don't have the right mentality?
"I think my counterpart has to take care of his own team. We went to the World Cup a while ago. This was our first defeat in Africa in a long time."
"Harambee Stars coach (Sebastien Migné) should mind his business and not bother himself with the mentality of Senegalese players" Said Cisse.
Before the ugly war of words, both managers had admitted that the task ahead will not be an easy one.
Coach Sebastien Migne said that in as much as Kenya will be coming up against the best team in Africa, they will strive to give their all like they did against Ghana in the qualifiers.
"We are going to play against the number one team in Africa. It's a team that has some very talented players and some of them are of the best players in the world. For us, it is already a privilege to play in the 2019 Total AFCON. Our destiny is in our hands, and it is up to us to draw on our strengths to give ourselves fully and to do what we have done in the past, like when we defeated Ghana during the qualifiers," Said Migne.
On the other hand, Coach Aliou Cisse stated that Senegal is out to win as they want to reach the finals of this year's showpiece.
"We are determined to win, because we want stay in Egypt until 19 July, the date of the final. The defeat (against Algeria) was a warning for us but we are prepared to make a good result and win against Kenya. Players should not be judged on one match but on the entire tournament. It's up to us to prove that we are a good and great team that can win the tournament. We have to play with a winning mentality and prove we are the best in Africa," Said Cisse.