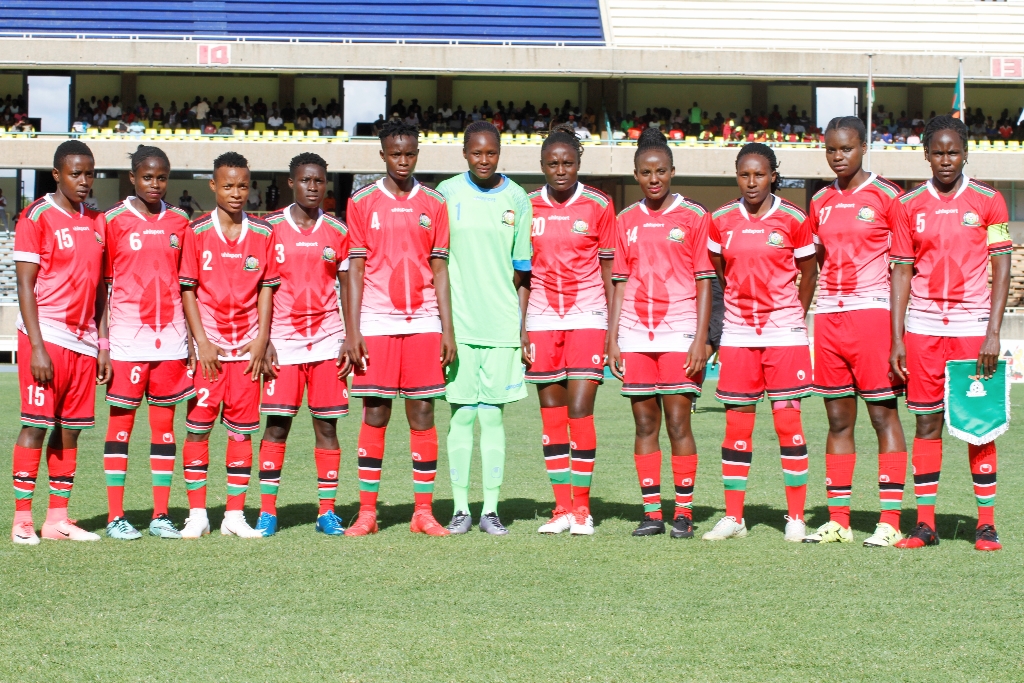 Harambee Starlets coach David Ouma has made one change to the starting lineup set to do duty in the second leg of their Olympics Qualifier against Zambia in Lusaka.
Gentrix Shikangwa has been handed a starting berth in place of Janet Bundi, having started off the bench in the first leg played at the MISC Kasarani.
The match is set to be played at the Nkoloma Stadium in Lusaka, on Monday, November 11, 2019, starting 4 pm EAT.
Starlets were held to a 2-2 draw in the first leg and will be looking forward to a positive result in Zambia in their quest for a place in the 2020 Tokyo Olympics.
Harambee Starlets Starting XI
1. Annette Kundu (GK), 3. Vivian Nasaka, 15. Wincate Kaari, 5. Dorcas Shikobe (C), 20. Ruth Ingosi, 17. Vivian Corazone, 14. Elizabeth Wambui, 4. Cynthia Shilwatso, 6. Sheril Andiba, 2. Mwanalima Adam, 10. Gentrix Shikangwa
Substitutes
18. Judith Osimbo (GK), 19. Monica Odato, 11. Nelly Sawe, 19. Lumasia Siliya, 13. Lucy Akoth, 12. Lydia Akoth, 9. Topistar Situma, 7. Janet Bundi, 8. Mercy Airo