Different footballers have different ways of preparing for different matches in their careers.
While some prefer to get enough sleep, others prefer to hydrate while some believe in donning special attire heading into a match.
We all remember when Aston Villa's Jack Grealish played a large portion of the Championship in the mankiest pair of boots ever seen only for him to later reveal that those were his lucky boots.
Well, Senegal's Sadio Mane has also unleashed the gear he will put on his feet heading into the African Cup of Nations in Egypt.
Could these be the boots that help him get the goals against any opponent he will come up against?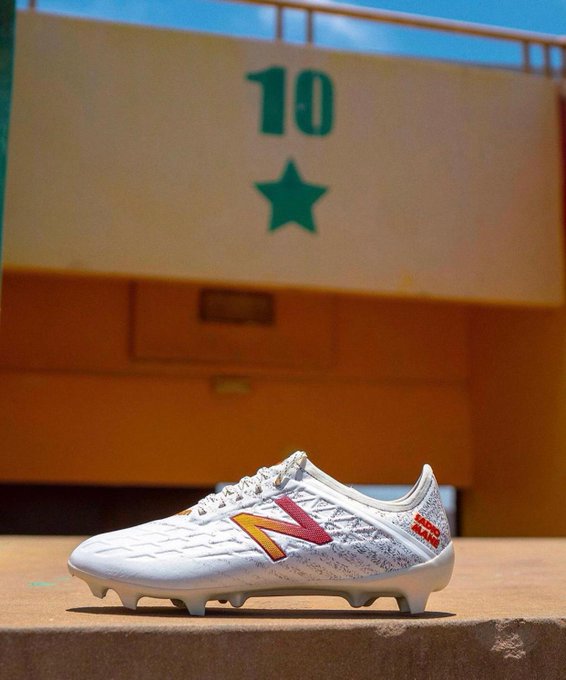 The Liverpool star teamed up with Sports wear manufacturer New Balance for a brand new boot inspired by his home nation Senegal.
The limited-edition Furon v5 Maagum will be released on Tuesday June 18 to celebrate Mane's heritage.
The word "Maagum" is Wolof for 'Rise' in homage to the 'Simb of Senegal', which is an artistic ritual celebrating the transformation of a man into a lion.
"I'm so proud to have a boot that celebrates my connection to my homeland," said Mane.
"New Balance's design team have done a fantastic job of creating a design that represents my football journey and my Senegalese heritage." Said Mane.
Only 405 pairs will be available, one for each kilometre travelled by Sadio from hishometown Bambaly to the Senegalese capital, Dakar, to attend his first football trials
Mane's Senegal is in Group C with Kenya, Algeria and Tanzania. The West Africans are being seen by many as the favourites to lift the Continental trophy in Egypt owing to the great names and talent in their squad.