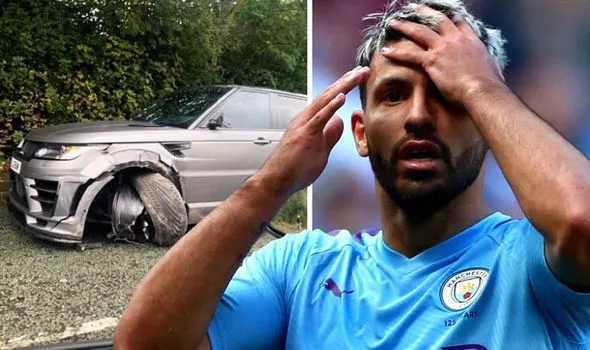 Manchester City Star Sergio Aguero was involved in a minor car crash on the way to training on Wednesday morning.
Fortunately, the Argentine reportedly escaped unscathed and took part in training without the need of medical attention.
Aguero is expected to be available for City's weekend clash with Crystal Palace.
Aguero's driver-side front wheel was bent back on itself with the bodywork badly damaged after the smash en route to Man City training.
The legendary striker was not away on international duty during the fortnight off – instead staying in Manchester.
Aguero has been training at the Etihad Campus during the two weeks away from club football.
And he was on his way there this morning when the accident is said to have occurred, leaving his car in an ugly way.