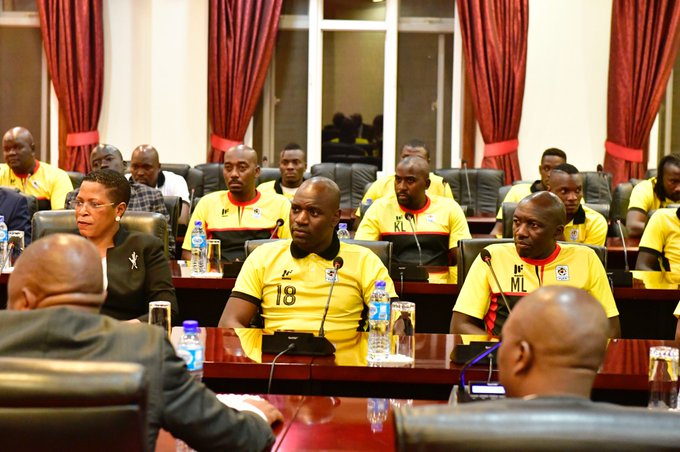 Uganda Cranes players and team officials had the privilage to be hosted by President Museveni at Statehouse, Entebbe after their AFCON exploits in Egypt.
The function was organised to congratulate the team for its great performance that saw Uganda Cranes make it to the knock out phase of the AFCON tournament for the first time since 1978.
The East African side put up a brave fight only to fall by a solitary goal to Senegal and exit the competition at the Round of 16.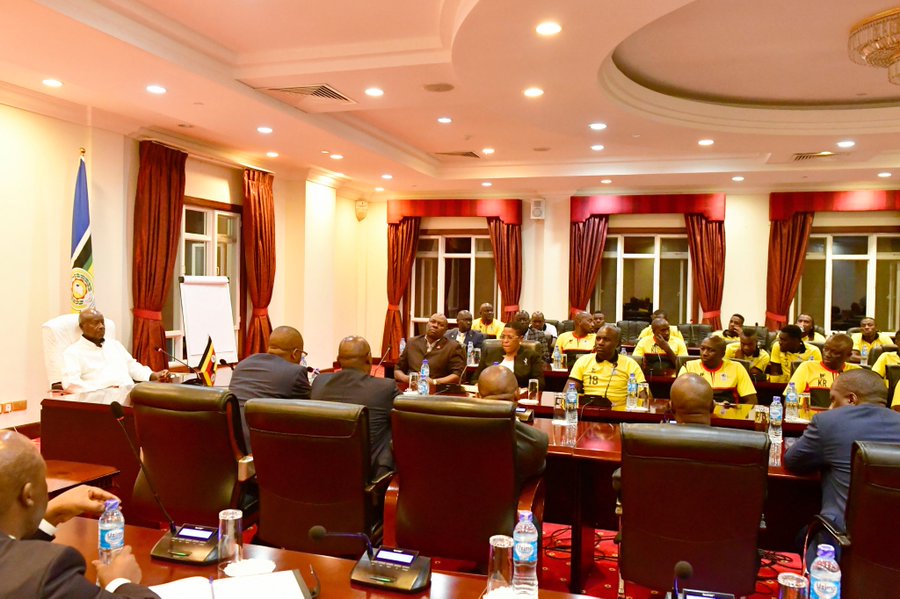 Museveni could not hide his Joy and even promised the players and officials 1 Million dollars. He was however quick to state that the officials would not receive as much as the playing unit.
"I'm very happy the went up to the last 16. I know we will perform better next time. I will organize 1m dollars with the government to distribute it among the players and officials. Of course, the officials will not get as much as the players," Said Museveni.
"Although we didn't win all our fixtures, we made a good effort and achieved some reasonable success. I don't know how Senegal got that goal. I see our players are all fit young people. All they need is more stamina. I thank the team once again," he added.
President Museveni also asked the Uganda Players to avoid alcohol and women. He also urged then to maintain high standards of discipline which is very crucial for a player's success.
Museveni's meeting with the Uganda Cranes team came just a few days after the team's head coach Sebastien Desabre resigned from his position to go take up the vacant managerial position at Pyramids FC in Egypt.
Desabre was officially unveiled on Monday by the Egyptian Moneybags.
While in Egypt, Desabre guided Uganda to a 2-0 win against DR Congo, lost by a similar margin to Egypt before securing a 1-1 draw against Zimbabwe which was enough to seal their place in the knockout stages.