Kakamega senator Cleo Malalah landed in style at the Mumias Sports Complex as he delivered the trophy for the Cleo Malala super cup and 1 million shillings prize money.
Malala landed in a chopper with the trophy and a briefcase carrying the cash.
Watch Below:
The winner of this great football extravaganza will take home Kshs.1,000,000.
1st runners up kshs.500,000, 2nd runners up Kshs.250,000 and 3rd runners up Kshs.100,000.
The finals are between Sichirai and Kona Rangers. At the time of publishing this, the scores were Sichirai 2:1Kona Rangers (Halftime).
This is the third consecutive year the tournament is being held and there will be new champions after Lirhembe Arsenal, who have won the coveted price for the two consecutive seasons lost to Kona Mbaya Rangers in the Semi-final.
This year saw tremendous improvements with VAR being used. The games were also broadcasted on TV and social media platforms.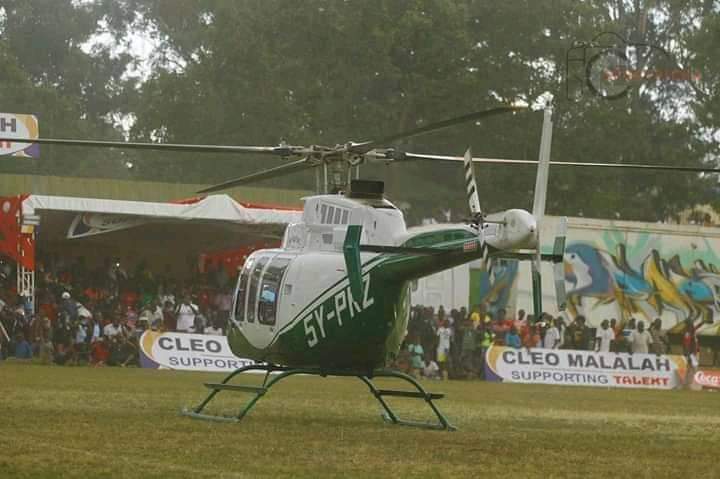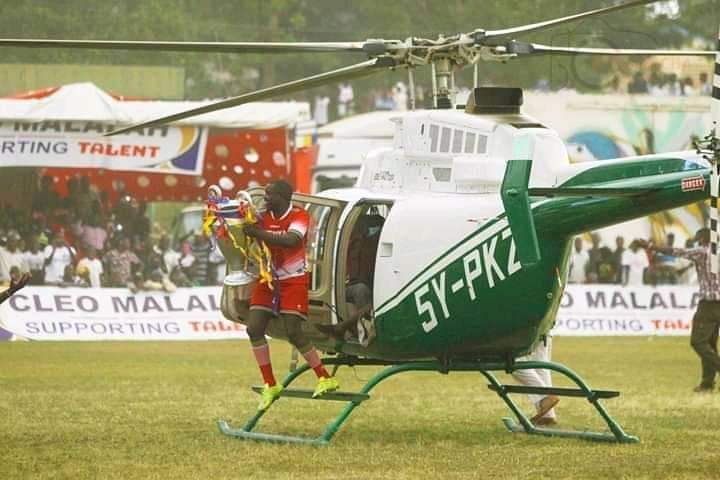 N/B: All Photos by Kelly Ayodi